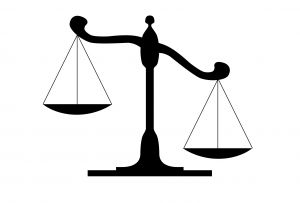 Jacksonville, Florida – A 13-year-old boy, accused of killing his 2-year-old brother and sexually abusing his 5-year-old half-brother, has been charged as an adult, making him the youngest inmate awaiting trial in Duval County.
The boy is facing a first-degree murder charge in the 2011 beating death of his younger brother, and if convicted he could face a life sentence.
The boy being charged as an adult has received mixed reviews among the public.
Those that support the decision believe that if the boy is convicted, he should be held accountable to the full extent of the law. Still, others believe the boy should be given a second chance at life and needs help as opposed to life behind bars.
In most other states, children accused of violent criminal acts are usually tried in juvenile court. Last year, a Colorado boy received seven years in a juvenile facility and three years parole after being convicted of killing his two parents when he was 12. A boy in Pennsylvania accused of killing his father's pregnant fiancée and her unborn child this year when he was 11, was recently sent to a juvenile facility where he could remain until his 21st birthday.
If this case gets as far as trial, the judge will have to determine whether to consider the boy's past when deciding his future.
The 13-year-old was born to his 12-year-old mother in 1999 in Miami, Florida. His 25-year-old father received 10 years' probation for sexually assaulting his mother.
Both mother and son went to foster care two years later after authorities in south Florida discovered the child wandering the street at 4 a.m., naked and covered in filth, near the motel where his grandmother apparently used drugs.
When the boy was 8, the Department of Children and Families was notified that he was possibly sexually molested by an older cousin. Other incidents involving the boy were also reported, including claims that the boy simulated sex with classmates, masturbated at school and allegedly killed a kitten.
In October 2010, the boy and his mother were living in Hialeah with his mother's new husband. The school he was attending claims the boy suffered an eye injury that was so bad he was sent to the hospital to be examined for retinal damage. The boy told officials his stepfather punched him. Before officers could investigate, the man was found at the family's apartment dead from a self-inflicted gunshot wound.
The family then moved to Jacksonville where the boy was enrolled in middle school and apparently received straight A's.
A few months later, police were called to the family's apartment because the boy's baby brother had died at a local hospital from a fractured skull, bruising to his left eye and a bleeding brain.
The boy's mother, then 25, apparently told police that on March 14, 2011 she had left her children at home alone. Police claim when she arrived at home later, she found her 2-year-old child unconscious but waited 8 hours before taking him to the hospital.
Police allege that she texted friends and searched "unconsciousness" online during those hours.
She apparently told police that two weeks before the toddler was killed her older son broke the child's legs while wrestling.
The medical examiner said the child may have survived if the mother had taken him to the hospital earlier.
The mother pleaded guilty to aggravated manslaughter in March. She could receive 30 years.
The 13-year-old boy was originally questioned by police as a witness, but was soon charged with first-degree murder. He was charged with a second felony after his 5-year-old half-brother told a psychiatrist that he had sexually assaulted him.
The boy has apparently talked openly to investigators and therapists regarding his life and the events leading up to his brother's death. Prosecutors claim the boy poses a significant risk of violence, which is why he is being detained pre-trial and has been charged with two first-degree felonies.
In August, a judge ruled that police interrogations in the murder and sexual assault cases are inadmissible as the boy could not have possibly given consent to waive his rights to remain silent and consult an attorney.
Prosecutors are appealing this decision.
According to the Justice Department, 29 children throughout the U.S. under the age of 14 committed homicides in 2010. The complexity of this case could change how Florida courts handle first-degree murder charges involving juvenile defendants throughout the state. This summer, the U.S. Supreme Court ruled that it is unconstitutional for juvenile offenders to receive life in prison without the possibility of parole.
Juveniles accused of committing felony crimes are placed in a tough position. A juvenile 14 years of age or older face mandatory filing of adult charges when facing certain felony charges, including:
• Murder
• Armed Robbery
• Rape
• Carjacking
Additionally, a child 14 years of age or older can be tried as an adult if they are facing additional crimes of violence against others or have previously committed a felony offense involving the use of a firearm. For children under the age of 14, the State Attorney gets to decide whether or not to try the juvenile as an adult.

First-degree murder carries a life sentence. If the boy were charged as a juvenile, he could face substantial time behind bars in a juvenile facility, but he would be able to get the help he needs, including counseling, rehabilitation and the education needed to obtain a job upon release. The boy would not receive this if locked away in adult prison.
Unfortunately, children can make terrible mistakes. The judge in this case faces a tough choice, and it will be interesting to see how this case plays out. If your son, daughter, niece, nephew or grandchild has been charged with a serious criminal offense, it is important to consult with the Florida Criminal Defense Attorneys at Whittel & Melton. By taking necessary action as soon as possible, we may be able to persuade prosecutors against charging your child as an adult. Do not delay, contact us today online or call us statewide and toll-free at 1-866-608-5529.