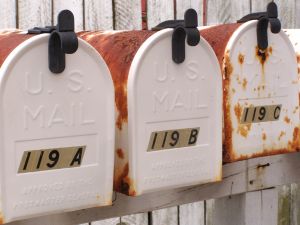 A Homestead, Florida man was charged Friday with several counts of mail, wire and access device fraud after allegedly filing false claims for thousands of dollars with the BP oil spill fund.
The man is currently being held without bail.
Prosecutors claim the man filed papers with the Gulf Coast Claims Facility falsely indicating he had worked for a Florida Keys business and had lost wages due to the 2010 oil spill in the Gulf of Mexico.
He apparently pursued a total of $37,000.
The man now faces several decades in prison for the charges stacked against him.
Fraud offenses are usually classified as "crimes of confidence." Meaning, people are charged for these crimes for profiting from abusing the trust of another person or entity. While lacking the physical violence usually involved in most traditional crimes, white collar crimes such as wire, mail or credit card fraud carry severe punishments. If you have been charged with white collar fraud, a criminal defense attorney can analyze your case and advise you on how to best proceed given the circumstances.
Any crime utilizing U.S. mail or electronic communications, such as phones, Internet or e-mail can be considered mail or wire fraud. Both of these crimes are federal charges and carry harsh consequences. Both wire and mail fraud charges carry a 20 year prison sentence if convicted. If you are found guilty of defrauding a financial institution or federal agency, you can be sentenced to 30 years in prison. However, in order to obtain a conviction, prosecutors must be able to demonstrate that you knowingly and willfully attempted to defraud someone and that you intentionally used the mail or interstate electronic communication to purposefully commit a crime. Whether or not you were successful in completing the crime or defrauding someone else is irrelevant.

Many of those accused of fraud have no prior criminal record. The Florida White Collar Criminal Defense Attorneys at Whittel & Melton can guide you through criminal proceedings regardless of whether this is your first offense or not. For further information on how to defend yourself against any allegations of fraud, contact Whittel & Melton online or call us statewide and toll-free at 1-866-608-5LAW (5529).