A father and son were arrested last week after the Florida Wildlife Commission discovered several marijuana plants at a residence while investigating a hunting complaint.
Florida Wildlife Commission personnel discovered the plants around 8:30 p.m. and contacted the Bradford County Sheriff's Office.
The officers surveyed the plants and the property before the father and son arrived at the residence, according to a Bradford County Sheriff's Office press release.
Agents from the Bradford County Drug Unit were called to the scene and were given consent to search the residence and surrounding property.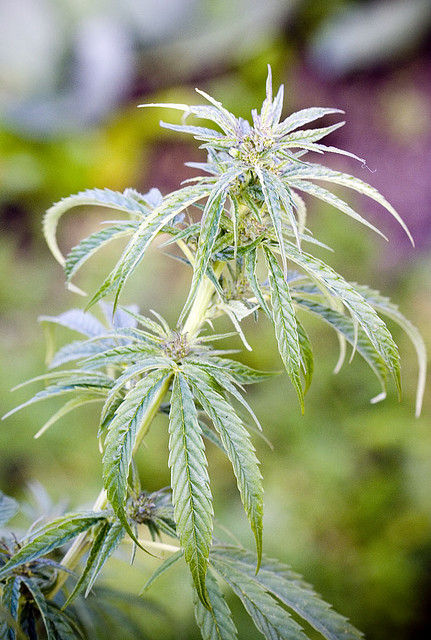 According to the reports, a total of 149 marijuana plants were found. Police claim the plants varied in size with the tallest reaching heights of around 5 feet.
A large amount of seeds and processed marijuana for smoking were allegedly found at the residence.
The father and son apparently confessed to growing and possessing the drugs. They allegedly told investigators the marijuana was for their personal use.
The 52-year-old father and 20-year-old son posted bond and were released from the Bradford County Jail.
The father is facing charges of marijuana production, marijuana possession and possession of drug paraphernalia.
The son is charged with marijuana production and marijuana possession.
The state of Florida views drug related offenses quite seriously. While the public opinion
regarding marijuana production and its use has been changing across the United States in recent years, the fact remains that marijuana is still illegal in Florida. Prosecutors in Bradford County and across Florida do not take marijuana charges lightly and you can be sure they will be aggressive in their pursuit of a conviction. Growing, manufacturing or cultivating marijuana is a very serious offense on the state and federal level. These charges can be further complicated when other drug charges are involved.

If you or someone you love has been arrested for marijuana cultivation or charged with operating a grow house in Starke, Hampton, Lawtey, Brooker or the surrounding areas, you need to act fast and contact a Bradford County Criminal Defense Lawyer at Whittel & Melton. As former prosecutors, we have the invaluable insight into how the State prosecutes those accused of narcotics crimes. We can put this knowledge to use for you and piece together a solid defense to fight these allegations. By involving us early on in your case, we can help you obtain a successful outcome for your unique situation.
No matter the details of your marijuana arrest, please contact us today online or call 866-608-5529 for a free consultation. It is very important for you to review all of your legal options as soon after your arrest as possible. We are available 24/7 to assist you, so do not delay.
Photo credit: Dey / Foter / CC BY-NC-SA