A Flagler County man who was previously convicted of lewd and lascivious molestation of a child was sentenced to 30 years in prison.
The 29-year-old man was previously convicted by a Flagler County jury on Aug. 20 after a two-day trial.
At trial, the man's defense centered around the fact that he suffered from "sexsomnia" and committed the acts while asleep. According to the evidence from trial, the man had apparently touched the victim inappropriately on more than one occasion.
Jurors did not believe the man's disorder of sexsomnia and returned a verdict of guilty.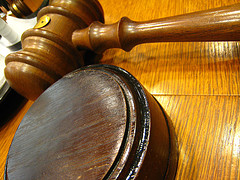 Evidence from the prosecution claimed that the man sent out a postcard from the Flagler County jail that requested information about nations without extradition agreements with the U.S. and where marijuana is legal.
The prosecution used this evidence to argue about the man being a flight risk.
The judge imposed the 30-year sentence after hearing a letter written by the victim in the case and from several witnesses that testified on the man's behalf.
Once the man is released from prison, he will be placed on sex-offender probation for the rest of his life. His probation requirements order him to have no contact with minors. A $15,000 statutory fine was also imposed. In addition, the man will be classified as a sexual predator.
Sexsomnia, similar to sleepwalking, is a condition that is not very well understood, however scientific evidence does prove that it exists. In fact, this is not the first case that has used sexsomnia as a defense. It has been used in similar cases and has resulted in acquittals. Sexsomia is classified as a rare type of sleep disorder that essentially entails a person acting out sexually while sleeping. Episodes of sexsomnia occur during a deep sleep, so a person experiencing this disorder may not even be able to recall anything that happened after he he or she wakes up.
Unfortunately, when people are charged with sex crimes, especially when children are involved, the public usually instantly assumes that they are guilty. However, those who are charged with sex crimes, or any crime for that matter, are presumed innocent until proven guilty beyond a reasonable doubt.
While a rare defense, this not the first case where sexsomnia has been brought up as a defense. This case just goes to show that allegations of child molestation and other sex crimes are a lot more complex than they seem on the surface.
If you or someone you love has been accused of a sex crime in Bunnell, Palm Coast, Flagler Beach or the surrounding area, a Flagler County Criminal Defense Lawyer at Whittel & Melton can help you understand the charges you are up against. Call us today at 866-608-5529 or contact us online for a free consultation.