Florida Department of Law Enforcement agents arrested Mike Classey, who resigned just last week as chief of the Atlantic Beach Police Department.
Classey, 50, was placed on administrative leave Sept. 19 after the city learned of a criminal investigation being conducted by the FDLE. And one week ago, Classey resigned.
Classey was arrested Tuesday and charged with 18 counts of possession of a controlled substance, one count of trafficking in codeine, tampering with evidence and possession of drug paraphernalia.
According to reports, Classey turned himself in and was booked into the Duval County jail on $136,036 bond.
State Attorney Angela Corey and FDLE officials claim agents began investigating Classey after receiving a tip from the Department of Homeland Security. They allegedly intercepted a package containing controlled substances from India addressed to "Michael Cassey" at a UPS store post office box. Agents claim Classey showed up at the store to pick up that package, as well as a second package.
One package allegedly contained Xanax and the other contained injectable steroids.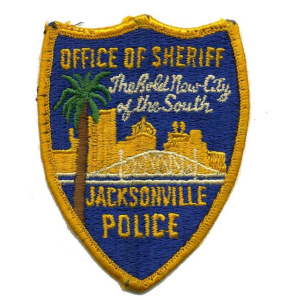 FDLE searched Classey's home on Sept. 19 and reportedly found what was described as large quantities of various steroids, Codeine, Xanax and syringes.
Agents apparently asked the man for the computer that he ordered the alleged drugs on, and he told them he had asked his son to dispose of it. Investigators claim they later found it in a trash container.
The man's resignation is not tied to the Police Department or his job.
In order for police to charge you with tampering with evidence, you must have done either of the following while knowing that an investigation is going on or will soon:
1. Hide, destroy or alter a piece of evidence, such as a document, weapon or even drugs in order to interfere with the investigation.
2. Use false evidence to trick or confuse investigators or to interfere with the investigation.
If you are convicted of tampering with evidence, this is something that will remain on your criminal record for the rest of your life. Despite the circumstances surrounding your case, even just an accusation that you tampered with evidence in a criminal investigation can tarnish your reputation and good standing in the community. With that said, understand that these charges are extremely serious and must be given the high level of attention that they deserve.
A Duval County Criminal Defense Lawyer at Whittel & Melton can help you if you have been charged with tampering with evidence. First and foremost, we will conduct an extensive investigation into the charges to look for any mistakes law enforcement made during their investigation, as well as any other legal issues that can be raised on your behalf.
If you have been charged with tampering with evidence, it is very important to realize what you are up against. If you have any questions, or if you are in need of legal representation at this time, please call us toll-free at 866-608-5529 or contact us online.