A Punta Gorda woman was arrested Sunday night on sexual battery charges after an alleged altercation in Port Charlotte from which she tried to escape by hiding in the trunk of a car.
Detectives arrested the 34-year-old woman on charges of Sexual Battery, Felony Battery by Strangulation and Resisting Arrest without Violence.
Reports indicate that deputies were called to a location in Port Charlotte just before 10 p.m. Thursday for a disturbance.
One of the responding deputies apparently got close to the area when he was passed by a vehicle speeding away without any headlights. He stopped the vehicle and the driver allegedly told him that the woman was hiding in the trunk. Reports indicate they opened the trunk and found the woman with blood on her.
Several witnesses apparently told deputies that they heard yelling and screaming coming from a nearby residence.
According to deputies, the victim claims the woman arrived at her home earlier in the evening and had become violent with her. The alleged victim was apparently hit, choked and sexually battered by the woman with an inanimate object.
The victim was taken to a local hospital where she was treated for any injuries. Police claim evidence was found that backs up her account of what happened.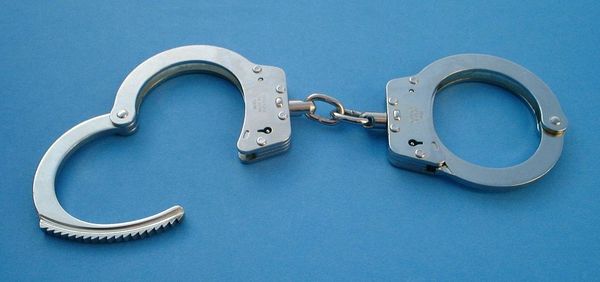 Detectives report that the woman kicked an interview room door and attempted to pull away while being handcuffed when police told her she was being arrested.
She was subdued and taken to the Charlotte County Jail on a $57,000 bond.
Sexual battery charges are quite serious and can be some of the most difficult cases to resolve. In many cases, there is often very little evidence that proves a crime actually occurred. These cases usually come down to one person's word against the other, and unfortunately the court tends to side with the victim. While sexual battery charges carry very severe consequences, a Port Charlotte Criminal Defense Lawyer at Whittel & Melton can help you seek a positive outcome. In most sex crimes cases, a strong defense can actually result in reduced charges, reduced penalties or even a complete dismissal of all charges stacked against you. Even if you are under the impression that the evidence against you is overwhelming, a powerful defense can minimize the consequences that you receive.

If you or someone you love has been charged with a sex crime in Punta Gorda, please contact a Port Charlotte Criminal Defense Attorney at Whittel & Melton online or call us statewide and toll-free at 866-608-5529.