A Volusia County deputy sheriff who was arrested Saturday night on a DUI charge will also face a child-neglect charge because a 7-year-old girl was apparently in the patrol car with her.
The 37-year-old woman has been placed on administrative leave with pay, according to the Sheriff's Office.
She was off duty at the time of her arrest, but driving her patrol car, the Sheriff's Office said Sunday.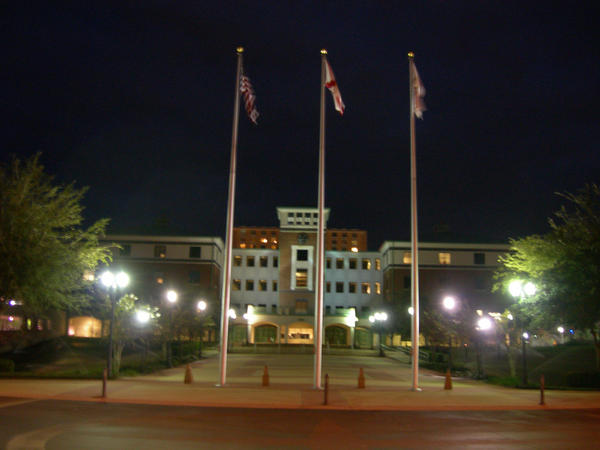 The woman has been with the agency since 1999 and works at the Volusia County Courthouse Annex in Daytona Beach.
No further information has been released at this point.
The consequences of a DUI charge alone can result in jail time, stiff fines and the loss of your driver's license. Having a minor in your car with you when you are stopped by law enforcement can tack on additional penalties, including child neglect and child endangerment charges. These charges are counted as separate offenses from a DUI charge, meaning that the combined penalties could result in longer time behind bars and increased fines.
DUI cases involving minors travelling as passengers in the car are highly emotional and require the help of a DUI defense attorney who can apply a powerful defense based off the facts and not what the prosecution speculates. When faced with child neglect charges stemming from a DUI, you must protect your rights starting from your arrest all the way through the conclusion of your case. A Volusia County DUI Defense Attorney at Whittel & Melton can help you pursue a positive outcome that you can live with. As trial attorneys and former prosecutors, we fully understand how the State builds its case against those charged with DUI and child neglect. We are available 24/7 to discuss your case with you and make sure you understand what can be done to defeat the serious charges against you.

If you have been charged with DUI and child neglect in Daytona Beach, DeLand, Deltona, New Smyrna Beach, Ormond Beach or Orange City, please contact a Volusia County DUI Defense Lawyer at Whittel & Melton online or call us today statewide and toll-free at 866-608-5529.
Photo credit: jimmywayne / Foter / CC BY-NC-ND