Three Clay County sheriff's deputies are facing discipline after a high school student spent more than a month in jail charged as an adult in a sexual battery case all because he had the same name as the accused.
After a girl under the age of 12 told police she had sex with a Clay High student in the fall of 2012, investigators arrested a 17-year-old boy and booked him into the Clay County jail.
However, following a review of reports from the Green Cove Springs Police Department detailing the mother of the alleged victim having a verbal altercation with a boy that had the same name, the Clay County Sheriff's Office began an internal investigation that revealed they had arrested the wrong teen.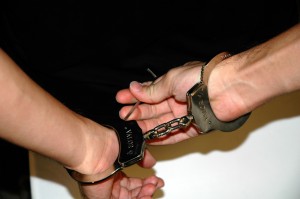 The mistake was not uncovered until 35 days later when the teen received court documents detailing the charges against him.
According to reports, three Clay County deputies received formal counseling for the wrongful arrest and one deputy faces a 10-day unpaid suspension and a transfer from investigations to patrol.
Authorities claim that the Clay County deputies failed to confirm the suspect's identity with a photo lineup.
Sadly, because of this error an innocent teen was arrested for a criminal offense that he did not commit.
A disciplinary hearing was being held for the deputies on Tuesday morning. The results have yet to be released.
Being investigated for a criminal offense or getting arrested in Clay County is not a fun or pleasant experience. The hours and days leading up to an arrest and those immediately following an arrest are highly important when it comes to protecting your legal rights. In most criminal cases, once an investigation has begun or an arrest has been made, there is no time to spare. A criminal defense attorney should be retained immediately to make sure police and prosecutors play by the rules. With that said, all criminal defendants have a right to legal counsel throughout the investigation process as well as during all criminal proceedings.
Florida mistaken identity cases are more common than you might think. A Clay County Criminal Defense Attorney at Whittel & Melton can defend your rights when it comes to cases stemming from mistaken identity, false arrests, grave procedural mistakes and even police misconduct. As former prosecutors, we have extensive knowledge of law enforcement procedures and can defend those who may have been wrongly charged or falsely accused of crimes in Orange Park, Green Cove Springs, Middleburg and Keystone Heights. To learn more about how we can help you, please call us today at 866-608-5529 for a free consultation.