Polk County detectives allegedly discovered 15 pounds of bagged marijuana in a grow house operation inside a barn in Frostproof last month.
Detectives with the Polk County Sheriff's Office claim they received a tip about starved animals on the property. They apparently went to check out the site and found 37 pot plants growing inside a barn. They also found high intensity grow lights and grow light hoods, electric ballasts, air conditioners, air filters, plastic pots used for cannabis cultivation and cannabis stalks and roots.
They also located five horses on the property and determined that the animals were not malnourished or abused, however, did need improved care. The animals were turned over to a family member.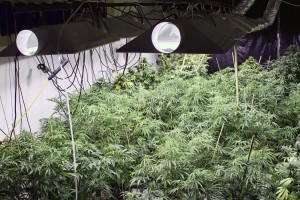 Detectives decided to check out the mobile home on the property where they apparently uncovered a 30-30 rifle and two 357 magnum handguns.
Detectives arrested a 49-year-old man and a 48-year-old woman.
The pair has also been accused of stealing electricity to run the barn.
Both were arrested and taken to the Polk County Jail.
Charges in illegal marijuana cultivation cases are based on the number of plants captured by law enforcement officers. Most grow houses contain large quantities of marijuana plants and processed marijuana, so you could be facing serious felony charges that carry substantial prison time. Additionally, police tend to seek asset forfeitures when it comes to drug crime cases, so you could also be looking at frozen bank accounts, the loss of cash and even your home.
A Polk County Criminal Defense Attorney at Whittel & Melton can help you understand the drug charges that you are up against. As former prosecutors, we are familiar with both sides of the criminal justice system, and can use that knowledge to provide you the strongest possible defense.
Our first priority is to provide our clients with an aggressive and effective defense strategy. To schedule a free initial consultation with a Polk County Criminal Lawyer at Whittel & Melton regarding charges related to operating a marijuana grow house, please call us today statewide and toll-free at 866-608-5529 or simply contact us online.