A 70-year-old Middleburg woman has been arrested for allegedly attempting to hire an undercover detective to kill her daughter-in-law.
According to the Jacksonville Sheriff's Office, she told the detective that he could take the expensive jewelry from her body when the job was done.
The sheriff's office claims the woman offered the detective $5,000 to kill her daughter-in-law when she met with him at a Home Depot in Jacksonville on Wednesday.
She is accused of giving the detective $500 as the first payment as well as a photo of the woman, her address, and car description. She allegedly gave him another $1,000 when they met again on Thursday.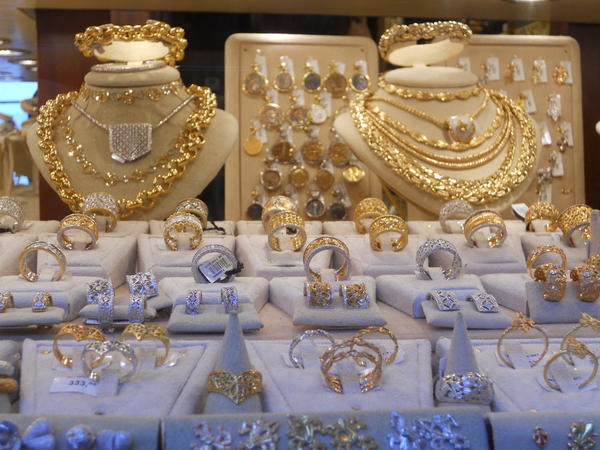 According to the sheriff's office, the woman told the detective that her daughter-in-law wore expensive jewelry and could take the jewelry from her body once the job was complete. Police claim the woman told the detective that the diamonds could be removed and sold without a trace and that he could use that money towards the final payment.
The woman allegedly told the detective that she would take care of things if he could not.
The woman was placed under arrest and immediately requested an attorney after she was read her Miranda rights, the sheriff's office said. It is unknown at this time whether or not she has secured representation.
The woman is currently being held in the Duval County Jail without bond on charges of criminal solicitation and criminal conspiracy, both first-degree felonies. She is scheduled to appear in court on Oct. 31.
Criminal charges of solicitation and conspiracy can involve a variety of different crimes and it should be noted that these offenses carry very significant penalties. If you or someone close to you has been arrested for a criminal offense in Middleburg, Orange Park, Green Cove Springs, Keystone Heights or the surrounding area, you should speak with a Clay County Criminal Defense Lawyer at Whittel & Melton as soon as possible to learn about how you can protect your rights and the possible defenses that may be available to you.

In a majority of criminal cases, a well prepared defense can lead to either a reduction of penalties, reduced charges or a complete dismissal of criminal charges. Even if you feel the evidence against you in your criminal case is overwhelming, a powerful defense that presents mitigating circumstances can potentially minimize the penalties you receive. A Duval County Criminal Defense Attorney at Whittel & Melton can help defend you against criminal charges in Jacksonville, Atlantic Beach, Jacksonville Beach, Neptune Beach and Baldwin, so contact us today to learn how we can assist you.
If you have been arrested for or charged with conspiracy or solicitation, you should not wait to speak with a criminal defense lawyer. Contact a Clay and Duval County Criminal Defense Attorney today online or call us 24/7 statewide and toll-free at 866-608-5529.
Photo credit: Erik Daniel Drost / Foter / CC BY