A 29-year-old former crew member for Holland America Line was sentenced to 30 years and five months in prison, followed by a lifetime of supervised release, for the attack and attempted murder of a female passenger last year, according to the US Department of Justice.
the man is an Indonesian citizen and according to FBI agents, admitted to entering the woman's stateroom using his company-issued master key, and hiding on the balcony waiting for her to return.
The man said that before the attack, while delivering room service, the woman disrespected him and his parents by referring to him as a "son of a b____."
The victim, a 32-year-old American woman, was assaulted by the man while on a seven-day western Caribbean charter cruise.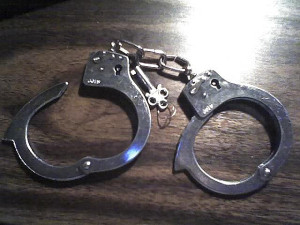 FBI agents said the man attacked the woman after she got into bed, choking and punching her numerous times. The man struck the woman with a laptop and curling iron, and tried to strangle her with a telephone cord and a curling iron cord. The victim was said to be unconscious at least once during the attack, at which time the man sexually assaulted her.
The man continued to attack the woman on the state room's balcony where he tried to throw her overboard.
The woman was able to escape after stabbing the man with a corkscrew, according to the report.
According to Holland America Line, the man was immediately fired.
The company said the man was hired in 2012 after a careful screening that included a clean criminal history check. He apparently had good references and no prior performance issues.
The man did plead guilty to the attack in September. He will be deported after serving out his sentence.
People who are charged with sex crimes can expect to have their lives changed forever, as they will be subjected to invasive investigations and questioning by police. The media can also be quite intrusive once they catch wind of a sex crimes case. Because of this, it is always a good idea for a person to seek legal counsel from a knowledgeable attorney when arrested for or charged with a sex crime.
If you or someone you care for has been charged with any type of sex crime, a Florida Criminal Defense Lawyer at Whittel & Melton can help. We are committed to helping defend those who are facing sex crimes charges, so call us today at 866-608-5529 for a free consultation or contact us online.