A 25-year-old Pasco County High School instructor has been placed on administrative leave after being arrested for unlawful sexual activity with a minor.
According to reports, the female teacher contacted the student at the school through  Facebook messenger in early April. Deputies allege that she gave the victim her phone number and asked him to call her.
Deputies claim the pair met up at a park in New Port Richey and had sex. According to the arrest report, several more sexual encounters occurred between April and July.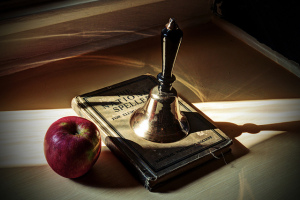 Deputies said the teacher was 24-years-old at the time of the incidents and the victim was 17.
The teacher worked as a graduation enhancement instructor helping kids who are at risk of not graduating. She has been with the school district since April 2013.
The school board is expected to vote whether to suspend the woman without pay at its next meeting on January 20th.
The woman has been released from jail on $10,000 bond.
Sex crimes carry very harsh penalties, including mandatory registration as a sex offender, hefty fines, and depending on the specific charge, mandatory minimum prison sentences. It is absolutely necessary that you contact a criminal defense lawyer once you know that the police are investigating you for such a charge.
As a teacher in a public position, being accused of a sex crime can ultimately end your career. It is very important to get help from a Pasco County Criminal Defense Lawyer at Whittel & Melton as soon as possible due to the fact that consequences for a conviction of are severe. When facing these accusations, licensed professionals, like teachers, may suffer automatic revocation of their license.
To schedule a confidential consultation regarding your criminal defense when you have been charged with a sex crime, please call us at 727-847-2299 or contact us online.