A former sheriff's deputy, wanted since 1991 for capital sexual battery in Bradenton, Florida, was arrested on identity theft charges early Friday at his home in Eagle River, Alaska.
Police claim they found the man living life on the lam in Alaska after he used his late stepbrother's name to apply for a driver's license and unemployment benefits.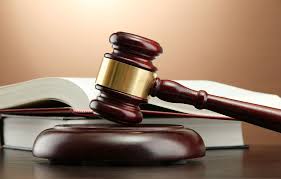 The 60-year-old man has been the subject of a federal warrant for unlawful flight to avoid prosecution since 1993.
The man was living under the identity of his stepbrother, who died in his teens in the 1970s in Pennsylvania, according to the U.S. Attorney's Office for the District of Alaska.
The man is charged in an indictment with two counts of unlawful use of a Social Security number for allegedly using his deceased stepbrother's name and number to apply for an Alaska driver's license in 2009 and unemployment benefits in 2013. He has also been charged with aggravated identity theft.
The Social Security Administration notified federal authorities of the alleged identity theft, according to reports.
The former deputy faces up to 12 years for the federal charges in Alaska, and could receive the death penalty in Florida if he is extradited.
Reports indicate that the former road patrol deputy was arrested in 1990 after he was accused of raping a 6-year-old girl in the 1970s. He fled the state before he could be tried.
Every state has the ability to make its own decision on whether to demand extradition. While each state has different standards for making this decision, it is likely that the state of Florida will seek to have this man brought back and tried for the alleged rape he is accused of. For the most part, states will not demand extradition for misdemeanors or minor criminal infractions. Moreover, the U.S. Constitution only requires that states demand extradition in the case of felonies and treason. The decision to extradite a fugitive can be made by prosecutors strictly based on the facts of the case.
In 1985, Congress passed the Uniform Criminal Extradition Act to set up a process for interstate cooperation when returning fugitives back to the state that is demanding them. All 50 states, which includes Florida, have adopted many of the provisions of the UCEA.
If you are facing extradition to Florida to face criminal charges, a Florida Criminal Defense Lawyer at Whittel & Melton can help you. Call us today statewide and toll-free at 866-608-5529 or contact us online for a free consultation.