A former University of Florida track and field athlete was arrested Sunday morning after police allege he struck a bouncer multiple times after being denied entrance to a downtown nightclub.
According to a GPD report, the 23-year-old man was apparently trying to get into Simons Nightclub at about 1 a.m. when police claim he created a disturbance and was denied entry by one of the club's bouncers.
Police allege that the argument escalated with the bouncer and the man then punched the bouncer in the face repeatedly, leaving a large cut on the bouncer's forehead that required stitches.
Police claim they were forced to detain the man and physically remove him from the scene.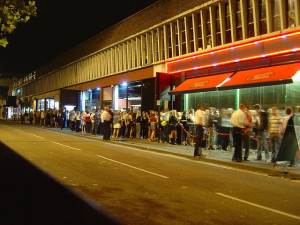 The man was arrested and charged with one felony count of battery and one misdemeanor count of resisting an officer without violence. He was taken to the Alachua County jail where he remained on Sunday with bail set at $17,500.
According to reports, the man competed for the Gators' track and field team from 2010 to 2013.
The man won the triple jump and finished second in the long jump at the annual Florida Relays at Percy Beard Track that concluded Saturday on the UF campus.
Facing battery charges in Florida can be a life altering experience. You could be facing hefty fines as well as time behind bars, depending on the facts surrounding your case. Obviously, these charges can be nothing short of frightening.
You may have found yourself facing a battery charge that erupted from an act of self defense. Many battery charges arise from a fight, and it is possible that you were not even the aggressor in the attack. Police often charge the person who is hurt the least, or even the person who files charges first.
An Alachua County Criminal Defense Lawyer at Whittel & Melton can help you fight the battery charges against you. We have handled numerous criminal battery cases in Florida criminal courts. We are more than familiar with how the State reacts to crimes of violence and know exactly what you are up against. We can fight aggressively to make sure your side of the story is heard, and make sure you get the legal protection you need and deserve. Call us today at 352-264-7800 or contact us online for a free consultation.