Alvin Kamara, running back for the New Orleans Saints, was arrested on a battery charge Sunday in Las Vegas after playing in his fifth pro bowl.
Reports from the Las Vegas Metropolitan Police Department show that Kamara is accused of injuring another person at a Las Vegas nightclub sometime over the weekend.
Police said they were dispatched to a local hospital around 5:50 p.m. where an injury victim had reported that they were battered by 26-year-old Kamara.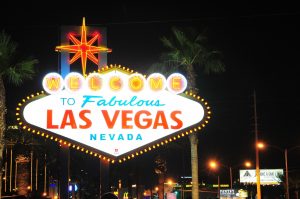 Kamara played in Sunday's Pro Bowl, making four catches for 23 yards, but was taken into custody and booked at the Clark County Detention Center immediately after the game. He was charged with battery resulting in great bodily harm.
Kamara spent Sunday night in jail and posted bond on Monday.
In the state of Florida, when an act of battery is committed against another person resulting in great bodily harm, this is considered Felony Battery – a third-degree felony that can land a person behind bars for up to five years. Battery is escalated to Felony Battery when a person intentionally touches or strikes another person with the intent to cause great bodily harm, such as broken bones, injuries that require surgery, permanent disability or permanent disfigurement.
Facing criminal charges for battery, with or without a weapon, is a very serious matter in the state of Florida and requires immediate legal representation from an experienced criminal defense lawyer right away. Our Florida Criminal Defense Lawyers at Whittel & Melton know the laws and how to navigate the Florida criminal justice system to help defeat misdemeanor and felony battery charges. We can handle all types of misdemeanors or felony assault and battery charges, such as assault, battery, aggravated assault, aggravated battery, domestic violence, and sexual assault and battery.
Whether you have been arrested following a bar fight, a domestic argument, or any other circumstance, we recommend remaining calm and keeping quiet. Do not try and talk your way out of these charges as you can end up doing more harm than good. Call our Florida Criminal Defense Lawyers at Whittel & Melton at 866-608-5529 and let us speak for you. We can guide you through the criminal justice process and help you understand how the police, prosecutors, and judges usually handle these types of violent cases. Depending on the facts of your case, we can work with the prosecution to negotiate a reduced a sentence or possible have the charges against you dropped. Continue reading