A 56-year-old homeless man has been arrested and charged with molesting a child, according to reports.
The Pinellas County Sheriff's Office claims the man molested a 9-year-old girl multiple times Tuesday and Wednesday at a Largo home.
Officials allege that the man somehow knew the child.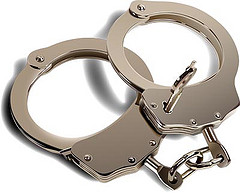 According to police, a witness contacted authorities, who then began investigating the accusations. Police said that the alleged victim confirmed the allegations during interviews.
The man was then arrested and charged with lewd and lascivious molestation on a child under 12 and was transported to the Pinellas County Jail.
While molestation charges are nothing to mess around with, it is important to understand that there are circumstances where an adult is wrongfully accused of lewd and lascivious molestation. Authorities will not usually question allegations made by a child who may be lying in order to achieve some real or imagined gain. If you are charged with molestation or another sex crimes offense, contact a Pinellas County Criminal Defense Lawyer at Whittel & Melton as soon as possible so that we can assess your unique situation, ask the necessary questions and determine the best legal strategy for your defense.
The charges of lewd and lascivious molestation should not ever be brushed off, regardless of your innocence. The prosecution always has an eye for a conviction for these types of charges. Just know that it is possible for  facts to be uncovered in your favor so that the appropriate defense can be established to protect your reputation, your job and your future. Don't delay, call us today at 727-823-0000 or contact us online to discuss your case in a free consultation.