A Sarasota man and woman, both 21, were arrested Monday on charges of felony child abuse after the woman's 3-year-old daughter died from a slew of injuries, including broken ribs and internal bleeding.
The man and woman are currently being held in jail without bail in connection to the toddler's death on April 11.
Police allege that on April 10 the girl received treatments for asthma, vomited and had complained about being in pain. The couple apparently told a family friend they were taking the girl to a doctor's appointment, but investigators claim that did not happen.
According to reports, the friend called 911 the next day, after the couple refused to take the girl to the hospital. The friend told deputies that the child was "flopping" around and became non-responsive.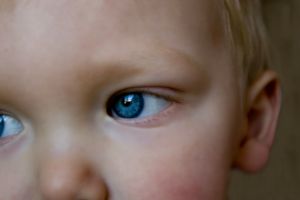 The child was later pronounced dead. The mother told doctors the child had suffered from asthma, however an autopsy of the child revealed that blunt force trauma to the toddler's abdomen caused a lacerated and crushed liver, other severe internal injuries and bleeding, which is what investigators believe caused her death.
The medical examiner noted that the young girl also had two broken ribs and various bruises on her body.
Police claim the injuries to the child occurred while she was being solely cared for by the couple.
Both the man and woman have a criminal record. Five of the woman's previous arrests were for violent offenses, including aggravated battery causing bodily harm. Records show the man has been arrested at least 10 times, for a various charges including battery, driving without a license and selling cocaine.

A charge of felony child abuse in Florida can have serious consequences on your life. The penalties of a felony conviction can haunt you for the rest of your life, not to mention the possibility of hefty fines and significant prison time. Your personal relationships, family life and reputation can all be destroyed following a conviction for child abuse. These charges must be taken seriously and you must do everything in your power to fight these allegations.
If you have been charged with felony child abuse in anywhere in Florida, a Florida Criminal Defense Lawyer at Whittel & Melton can help. There are many defenses and strategies that can be applied to your unique situation to help you achieve a positive outcome. As former state prosecutors, we are very familiar with the tactics that the prosecution may use in these types of cases. Let us put our knowledge to work for you. Your initial consultation is free and we will make sure you have a clear understanding of the charges you are up against, possible defenses and potential punishments. Contact us today online or call us statewide and toll-free at 866-608-5529 to take the first step towards protecting your future.