An Internet sex sting in Tallahassee last month dubbed "Operation April Fools" yielded 20 arrests in 5 days.
All of the men arrested are accused of soliciting minors for sex. According to police, 14 of the men showed up in person.
Police posed as 12, 13 and 14-year-olds online. According to reports, none of the men arrested stopped chatting with the teens about sex once they found out their age.
Police claim that one man traveled three hours all the way from Andalusia, Alabama with the hopes of meeting a 14-year-old boy for sex. He was immediately arrested once he showed up at the decoy house.
Tallahassee Police and Leon County Sheriff's Office worked together on the sting along with other state and federal officers.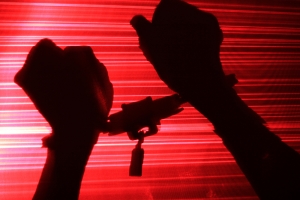 Among the men arrested include an attorney with the Department of Business and Professional Regulation and a reserve deputy with the Leon County Sheriff's Office. Both men have been fired.
Undercover Internet child sex stings, like "Operation April Fools," happen every day throughout the state of Florida and across the country. Law enforcement agents are constantly increasing their enforcement of the Internet in relation to alleged child sex predators by conducting undercover sting operations. Whether detectives pose as minors or the parents or guardians of young children, much time and money is poured into these undercover schemes. The purpose of these Internet sex traps is to make a considerable amount of arrests in a short period of time, and the Internet has only helped police achieve the desired outcome.

If you were arrested in an undercover child sex sting in Florida, you must consult with a criminal defense lawyer immediately in order to receive the best possible outcome for your situation. The consequences attached to soliciting a minor can be harsh, despite whether you have a criminal record or not. Soliciting a minor is a felony sex crime, and a first-time conviction can result in up to 15 years in prison. These charges are quite serious and can ultimately lead to you being labeled a sex offender for the rest of your life, which can ruin your good standing within the community, destroy your personal relationships and limit your future career options.
A Florida Criminal Defense Attorney at Whittel & Melton can investigate your arrest and make sure your arrest was lawful. In any undercover sex sting, there is always the possibility that you were the victim of police misconduct or entrapment, which can be used to defeat the charges stacked against you. Once you contact us, we can make sure you fully understand the charges you are facing and what your legal options are. We understand what is at stake for you, which is why we will stop at nothing to make sure we achieve a successful outcome for your unique situation. To receive a free initial consultation for your sex crimes charges, call us today statewide and toll-free at 866-608-5529 or fill out an online case evaluation form. We can begin assisting you with your defense immediately.