Investigative news reports are claiming that Florida is the new hotbed for tax identity fraud in the United States, concentrated mostly in Tampa and Miami.
According to the report, Miami has 46 times the per-capita rate of false tax refund claims than the rest of the country, and 70 times the national average in terms of dollars.
Florida's high proportion of older residents, who may be more vulnerable to fraud, may be one reason for the high levels of fraud in the state. Victims in Florida have varied from hospital patients, to Holocaust survivors at an elderly Jewish community center, as well as active duty military serving overseas.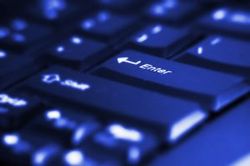 Nationwide, the number of cases of tax identity theft detected by authorities sky-rocketed to more than 1.2 million cases in 2012 from only 48,000 in 2008, according to the Treasury Department.
The tax ID theft problem is particularly troubling to law enforcement, because unlike Medicare fraud, it is associated with violent crime and armed gangs.
For example, police records show that in 2010, Tampa police first detected an identity tax fraud scheme that was run by street criminals who were holed up in hotels with laptops churning out tax claims on Turbo Tax, the tax preparation software. The suspects had lists of personal information containing more than 1,000 names and confidential personal information, multiple re-loadable debit cards, and records of numerous financial transactions.
The schemes are very basic–all suspects need are a target's name and tax ID number and they can electronically file refund claim, making up other details on the form, including addresses, employer data, income and deductions.
The Feds are taking this crime very seriously. Last week, the IRS said that it is intensifying a crackdown on identify theft, with 3,000 agents devoted to tackling the problem, which is double the number assigned in 2011. Many times, these felonies result in prison time.
If you have been charged with identity theft in Florida, you need experienced attorneys to fight for your rights. The Florida Identity Theft Lawyers at Whittel & Melton are former prosecutors who know how the Florida criminal justice system works, and how to work the system for the best interests of their clients. Please call us today to discuss your case, the sooner you call us the sooner we can help you understand your options.
Call us toll free (866)608-5529
.
We represent clients throughout the state of Florida.