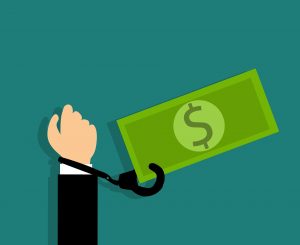 A woman who ran a Florida-based charity that provides cradles for stillborn babies has been charged with scheming to defraud and several other felonies, according to reports. 
The charity provides these cradles to help families get through their tough loss of a child. 
According to the Florida Department of Agriculture and Consumer Services, the 53-year-old woman was arrested last week in Lakeland. 
The Florida Department of Agriculture and Consumer Services takes a tough stance against charities accused of committing fraud against their donors and released a statement that the accused woman's actions are vile and appalling. The accused woman is the president and director of Stories of Babies Born Still. SOBBS is supposed to use donated funds to buy Comfort Cradle Devices for hospitals, according to investigators.
Their investigation allegedly revealed that payments had been given to SOBBS, but the manufacturer had only received payment for about half of the orders.
The woman was freed on $8,000 bond.
Scheming to defraud in the state of Florida is also known as organized fraud. This is a very commonly prosecuted crime in our state. This crime basically allows prosecutors to combine several small fraudulent acts into one larger crime. 
There are varying degrees of scheming to defraud in Florida. The value of the property will determine the penalties. Scheming to defraud is classified as a third-degree felony when the value of the goods are $20,000 or less. When the property or goods are valued at $20,000 or more but less than $50,000, then the crime is categorized as a second-degree felony. A first-degree felony is charged when the value of the property or goods is $50,000 or more. 
A person accused of scheming to defraud can still be charged with a crime even if no money or property was stolen. If the accused intended to steal any money or property they can still be charged. The intent to steal $750 or more can be charged as a third-degree felony. Less than $750 is considered a first-degree misdemeanor. 
In order for the State to successfully prove its case against someone accused of scheming to defraud, they must demonstrate that the accused intended to defraud others. It is very possible in these types of cases for the person accused to have no intent of defrauding others or possibly completely unaware of their involvement in an organized crime scheme. 
Fraud charges fall under the umbrella of white collar crimes. Criminal consequences all depend on the amount of money involved as outlined above. Most investigations of fraud go one for years, so it is very important to protect yourself and obtain legal representation as soon as you become aware you are the target of an investigation. 
All crimes of fraud are considered crimes of dishonesty, and taken very seriously by prosecutors and judges. If you are accused of fraud in Florida, your reputation, freedom, and future are all on the line. You need an attorney who is skilled in representing those accused of scheming to defraud and other theft crimes. Our Florida Criminal Defense Attorneys at Whittel & Melton are here to help you understand your rights and how to proceed with a successful defense strategy. As former prosecutors, we are quite familiar with the tactics they use to achieve a conviction for organized fraud and other theft crimes, like felony grand theft. We can put our knowledge to work in your favor and mount a strong case based on the facts of your case. 
Theft crimes and fraud charges are nothing to scoff at. You could be looking at years behind bars and significant fines if you are convicted. Our Florida White Collar Crimes Lawyers at Whittel & Melton know that many of these crimes can arise from misunderstandings. In many instances, these crimes are charged when two individuals were unclear on how funds were to be allotted. When one party uses the funds in a way that they believed was in compliance, then there is no intent. We can help establish that what appears to be a crime was a misunderstanding and work to have the charges against you dropped. 
Let us help you review the facts of your case in a free consultation. We are available to assist you immediately throughout the state of Florida. We are more than happy to explain the charges against you and help you explore all of your legal options as pertains to theft or fraud.