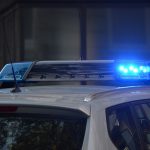 The Hernando County Sheriff's Office is investigating a murder-suicide that happened last Friday morning.
According to Hernando County Sheriff Al Nienhuis, the incident happened at a home located on Dunkirk Road around 10:00 a.m. on Friday, April 10.
The sheriff's office said they received a 911 call from a woman who was initially out of town. They said the woman received a suicidal text from a person living in the home.
The individual was identified as a 43-year-old man.
Prior to calling law enforcement, the woman drove back to the residence where she found the home on fire. She saw at least one dead individual inside the home before exiting.
The Hernando County Fire Rescue entered the home where they found three dead individuals inside.
The fire was confined to one particular area of the home and was extinguished quickly.
The man, along with a boy and a girl, were found dead.
The preliminary investigation reveals that the man committed suicide after killing the two children.
The Medical Examiner's Office and the Fire Marshal's Office responded to assist with the investigation.
Officials said records show there was one previous call at the home on March 22 in regards to a verbal disturbance.
The investigation remains active at this time.
During the news conference, Nienhuis stressed the importance of people knowing where to call if they are struggling with matters.
One of the children was an elementary school student and the other child was in middle school. 
If you, or someone you know, is struggling call:
National Suicide Prevention Lifeline:
800-273-8255
National Domestic Violence Hotline:
800-799-7233
When most people hear of domestic violence (also known as "DV") cases, they think of a male figure with an anger management problem who routinely puts his wife and kids in the hospital whenever there is an argument. The reality of DV cases is very different. Domestic violence accusations can come about from really any situation, from heated arguments to child custody cases to both parties being under the influence of alcohol or drugs. 
Due to these cases being severely emotionally charged, prosecutors and the courts are notorious for doling out strict penalties for those accused and charged with domestic violence. The penalties for a domestic violence charge can be absolutely devastating. Domestic violence or domestic battery in Florida is classified as a first-degree misdemeanor, with penalties that may include up to one year in jail or twelve months probation, and a $1,000 fine. Because of the 'domestic' nature of the crime, those convicted will face additional mandatory penalties under Chapter 741, Florida Statutes, including:
Completion of a 26 week Batterer's Intervention Program (BIP)

12 months of probation

5 days required jail (if the defendant is adjudicated guilty and there is bodily injury)

Additional community service hours

Loss of important civil liberties, including concealed carry rights

Imposition of an injunction or 'no contact' order
Domestic violence is a unique form of violence that occurs between two individuals with a special relationship. Domestic violence charges can be applied when the victim is any of the following:
Spouses

Former spouses

Co-parents

Family members

Children

Roommates

Intimate partners
Domestic violence is a group of offenses that include:
Certain battery charges

Domestic battery

Certain homicide charges

Invasion of property

Stalking

Kidnapping

Strangulation charges

Neglect and abuse

Sexual abuse
Domestic violence charges can also arise from certain emotional and/or psychological abuse. Some examples of emotional abuse are:
Threatening to harm victim

Hurting a pet

Name-calling

Intimidation

Manipulation of words and family members

Making fun of victim

Ignoring

Disrespecting friends and family

Isolation of the victim

Cheating

Monitoring phone calls, texts, emails, and social media
When a domestic violence incident results in death, the accused can be charged with homicide, including murder, voluntary manslaughter, and involuntary manslaughter. A murder from a domestic violence incident occurs when an individual knowingly or intentionally kills a spouse, former spouse, or family member. Voluntary manslaughter would be if the death was carried out in the heat of passion. Involuntary manslaughter is when a crime of battery eventually results in death. In Florida, a conviction for a first-degree murder charge is punishable by a sentence of life in prison with no possibility of parole. This can be a capital felony and under certain conditions, the prosecution can push for the death penalty. Voluntary manslaughter and involuntary manslaughter are also felonies.
Our Spring Hill Domestic Violence Attorneys at Whittel & Melton are here to help with your defense against these charges. We can help you understand the charges against you and what can be done to achieve the best possible outcome.