A former Palm Beach County, Florida deputy has been sentenced to three years in prison for attempting to rape a woman when responding to a call.
On Thursday, the 42-year-old man was sentenced in Palm Beach County circuit court after admitting guilt to battery and attempted sexual battery. His sentencing was a part of a plea bargain with the prosecution. 
His second trial was slated for later this month. 
The man was previously found guilty by a jury and received eight years in prison in 2018, but due to improper testimony the conviction was thrown out. 
The man was working as a Palm Beach County deputy in 2016 when he had responded to a call at a Greenacres home involving an altercation between a woman and her landlord, according to prosecutors. The woman said that during one visit, the man grabbed her hair and kissed her. He then apparently tried to rape her but stopped because he did not have a condom, according to reports. 
During his 2018 trial, the man said that the woman made sexual advances towards him, but he rejected them.
Prosecutors alleged that the DNA evidence supported the woman's allegations.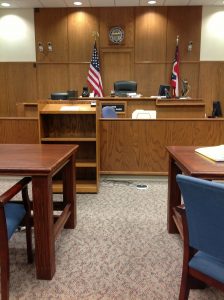 A good amount of criminal cases are settled before they make it to trial. The same is trie for both misdemeanor and felony sex crimes cases, including those involving rape and attempted rape. In some cases, the prosecution will dismiss the case due to lack of evidence or because of a police mistake made during the investigation phase. The majority of sexual offenses are resolved through what is called a plea bargain. At Whittel & Melton, our Palm Beach County Sex Crimes Lawyers can effectively negotiate a plea bargain with prosecutors if that is what is in your best interests. We are trial lawyers so if it is necessary for your case to make it to the courtroom, we are ready to defend your interests. 
There can be certain advantages to a plea bargain, such as the accused being able to plead guilty to a lesser crime – which means a less severe sentence with less jail time or even just probation. It may be possible to convince the prosecution to agree to a reduction of charges if there are any weaknesses in their case, such as the admissibility of certain evidence or a witness/victim's credibility. 
If you are facing a sex crimes charge, then you may be wondering if a plea agreements is the best option for you. This can be a difficult decision to make, and one that you should never decide on your own. There are many aspects and consequences that go along with accepting a plea bargain that only an experienced attorney can help you with. Our Palm Beach County Sex Crimes Lawyers at Whittel & Melton are former prosecutors who have a lengthy history of helping individuals facing all kinds of sex crimes charges from rape, sexual battery, and sexual assault charges to child porn, Internet solicitation, and prostitution. We will thoroughly and carefully review the facts of your case and help you make the best decision regarding all of your legal options. 
Ultimately, deciding to accept a plea deal is personal. We are here to advise you on the potential consequences and help you make an informed decision. 
We are happy to provide you with an objective opinion regarding a potential plea deal and explain what we think your odds are at trial. Call us now at 561-367-8777 or contact us online for a free case review.