The state of Florida sees millions of tourists every year to have a relaxing vacation at the beach, a wild spring break trip for college students, or maybe even a fun bachelor/bachelorette party weekend. While having some fun in the sun is a great idea, things can turn sour quickly when travelers are arrested while vacationing. Whether you are facing a DUI, drug charges, solicitation, assault and battery, shoplifting, or any other criminal charges, our Florida Criminal Defense Attorneys at Whittel & Melton are here to offer our help. 
Dealing with an Out of State Arrest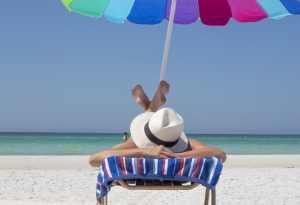 So what do you do now if you have been arrested while vacationing in Florida, but live somewhere else?  Don't be fooled into thinking that just because you do not live in the state of Florida that if you leave and never come back that your arrest won't follow you. If you ignore the charges against you then this could result in a warrant for your arrest in the state where you live. The best way to handle any criminal charges is to hire a local lawyer in the state where you were arrested who can assist with your legal matter. 
At Whittel & Melton, we know that dealing with an out of state arrest can be cumbersome. Traveling back and forth, spending money on gas or plane tickets and hotels, and missing time from work is not ideal, but it may be necessary depending on your situation. We may be able to keep you from having to come back and make an appearance in court or we can work with the prosecutors involved to only have you travel back for the most important dates. In most cases, we often find that we can make an appearance on your behalf so that you can save yourself a trip. 
In the event that you are facing more serious charges and will have to show up for trial, you need to make sure that you have the best legal defense possible so that you can benefit from a possible plea deal, which may result in more serious charges being reduced in exchange for your guilty plea on a lesser charge. While pleading guilty to any crime may not sound appealing to you, sometimes doing so can make your life easier and keep you from traveling back and forth. This can also spare you the consequences of a conviction if things don't go as planned in trial. We will do everything we can to have the charges against you dropped whenever possible, but in cases where the evidence is overwhelming this just may not be an option. 
We will always review any evidence against you in order to determine what is in your best interests. If a plea deal is not something we think is of benefit to you, then we are trial lawyers that can fight for you in the courtroom in order to achieve the best possible results for your charges. 
The following are the common cases where our Florida Criminal Defense Attorneys at Whittel & Melton can appear on your behalf: 
If you are facing misdemeanor charges – When you are charged with a misdemeanor in Florida, you may be issued a Promise to Appear (PTA). This can provide you with the option to waive your presence in court and allow an attorney who is representing you to appear on your behalf. This will also allow your lawyer to accept a plea deal on your behalf. 

If your charges qualify for Pretrial Diversion (PTD) – If you are facing felony charges, but the offense in question qualifies for PTD, then you may be able to waive your presence for certain court appearances. 
Keep in mind that if you are arrested for a DUI while vacationing in Florida, then you will need to appear in court under the Interstate Drivers License Compact. Failing to appear will result in your driver's license privileges being suspended and a warrant for your arrest may be issued. Your attorney will advise you on how to proceed after a DUI arrest and what you must do to avoid further consequences. 
It is absolutely imperative that if you are arrested while on vacation in Florida to seek experienced legal representation as soon as possible from a local criminal defense lawyer. You must be proactive in fighting your charges and our Florida Criminal Defense Attorneys at Whittel & Melton can do just that. We are happy to speak to you over the phone about your charges, so call us now at 866-608-5529 for a free case review. You can also contact us online 24/7. We handle cases throughout the state of Florida, including Jacksonville, Tampa, Sarasota, Orlando, Fort Lauderdale, Miami, West Palm Beach and everywhere in between.