Actor Gary Busey, 78, known for playing the role of Chet Steadman in the 1993 classic "Rookie of the Year" and featured in the films "Point Break" and "The Buddy Holly Story," is now facing several sex offense charges in connection with alleged incidents that occurred at Monster-Mania Con at a Doubletree Hotel near Philadelphia.
Busey was a featured celebrity at the convention that was held from Aug. 12 to 14.
On Friday, Cherry Hill detectives charged Busey, who resides in Malibu, California, with two counts of criminal sexual contact in the fourth degree, one count of criminal attempt/criminal sexual contact in the fourth degree, and one count of harassment, according to reports.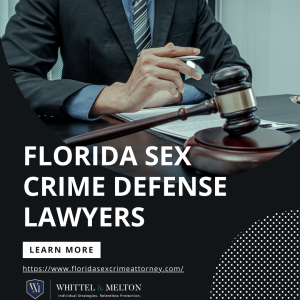 Three women allegedly came forward and told police that Busey groped and touched them inappropriately during a meet and greet at Monster-Mania Con in the afternoon of Aug. 13.
There is no further information available on these charges.
Whether you have already been arrested or are aware that you are the main suspect of a sex crime and are under investigation, you need to act fast as time is of the essence. You must not delay in building your defense strategy and you need to get legal help as soon as possible. Our Florida Sex Crimes Defense Lawyers at Whittel & Melton will work swiftly, creatively, and aggressively to ensure that you have a cutting-edge defense to help fight whatever serious sexual allegations you are facing. Whether you are up against state or federal sex offense, we have a proven team who can assist with your sex crime case today.
A sex crime conviction carries a very real stigma with it, along with severe consequences that can ruin your future even beyond time spent behind bars. You could be looking at registration as a sexual offender, which will restrict where you can live and work. You must fight back against sex crime allegations. Our Florida Sex Crimes Defense Lawyers at Whittel & Melton can get started working on your case immediately, launching our own investigation into the matter and utilizing experts to establish the credibility of any alleged victims.
Will My Sex Crime Case Go to Trial?
You probably have many questions about your sex crime allegations, and whether your case proceeds to trial will rely on many factors, including if there is DNA or other corroborating evidence, if there are incriminating statements against you, and if the accuser(s) are credible or have lied in the past. Our experienced sex crime defense lawyers will scour all the evidence against you and help you understand exactly what you are up against so that you can make an educated and informed decision on whether you want to enter plea bargain negotiations or test your luck at trial.
Our Florida Sex Crimes Defense Lawyers at Whittel & Melton are ready to listen to your side of the story. Call us now at 866-608-5529 or contact us online to request a free consultation.