A 32-year-old Miami police officer who was allegedly under surveillance by internal affairs detectives was also arrested early Sunday for driving under the influence of alcohol and possession of cocaine.
The man was arrested in Miami's Brickell district after he attempted to drive away in his patrol car after drinking outside the D-Dog House restaurant.
The man remained at the Turner Guilford Knight Correctional Center on Sunday afternoon.
The man's arrest report states that anti-corruption investigators were watching the man as he drove his patrol car, parked, and then proceeded to go inside the restaurant.
He was apparently under surveillance over an "ongoing administrative case," but no more details are available on that subject matter.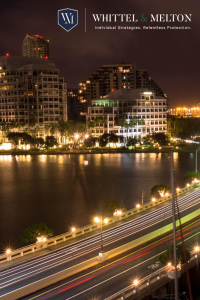 The report goes on to say that the detectives watched him hanging out with a group of men and consuming several drinks. He was stopped from driving his patrol car after he was allegedly seen swaying and swaggering as he approached his car. The report also alleges that his eyes were bloodshot and he smelled of alcohol.
Detectives claim that he dropped two clear plastic baggies containing a white powdery substance that they believe to be cocaine from his right pocket at the time he was detained.
He allegedly failed a roadside sobriety test and apparently submitted to a breath test that revealed his blood-alcohol content level was 0.34. The legal limit is 0.08.
If your blood-alcohol concentration (BAC) is 0.08 or higher and you are stopped for suspicion of DUI by police, then you will likely be asked to submit to a field sobriety test. You will also be asked to show your driver's license, insurance card, and vehicle registration. While you are under no obligation to submit to a field sobriety test or any chemical testing, refusing will lead to your driver's license being automatically be suspended. Our Miami DUI Defense Lawyers at Whittel & Melton can represent you at all administrative hearings for your loss of driving privileges as well as serve as your legal counsel for all criminal proceedings.
Field sobriety tests are designed to use simple physical and cognitive skills to assess whether a person has been drinking and driving. While the tests are designed to be accurate by the National Highway Traffic and Safety Administration, our legal team at Whittel & Melton are aware that these tests are not always a correct judgement on one's ability to operate a motor vehicle. If you have been arrested on suspicion of drinking and driving while under the influence of alcohol, then you need to enlist the help of our former Miami-Dade state prosecutors immediately.
Our Miami DUI Defense Lawyers at Whittel & Melton will work to keep you from going to jail for DUI. We can assist you in downtown Miami, including the bustling neighborhood of Brickell, as well as Coconut Grove, Miami Beach, Coral Gables, Key Biscayne, Gladeview, Miami Shores, Coral Terrace, West Little River, and South Miami. If you have been arrested for DUI, possession of drugs, or any combination of, then you need to contact us now for a free legal consultation. Call us at 866-608-5529.