Miami Beach Police arrested Green Bay Packers tight end Andrew Quarless, 26, after they claim he shot his gun into the air early Saturday morning.
He was charged with discharging a firearm in public around 5:30 a.m. Saturday.
A parking attendant told police that he saw a black Porsche Panamera with two men and two women inside. According to the arrest report, the two men got out of the Porsche and approached a white vehicle with several women inside.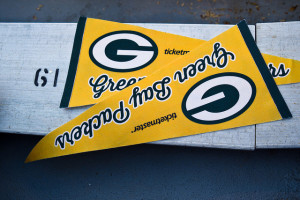 The attendant told police that the discussion soon became hostile and that he then spotted Quarless walk up to the white car with a semi-automatic handgun. The witness then told police that Quarless pointed the gun in the air and fired off two rounds before taking off in the Porsche.
Police put out a "be on the lookout," or BOLO, alert for the Porsche and eventually caught up with the vehicle parked on the 400 block of Washington Avenue with its lights on.
According to the report, Quarless was allegedly discovered nearby, "attempting to conceal himself and the black firearm in a nearby plant."
A spokesman for the Green Bay Packers issued the following statement:
"We are aware of the matter involving Andrew Quarless and are in the process of gathering more information. We will withhold further comment."
Discharging a firearm in public can lead to significant penalties, including prison time if convicted. If you have been arrested for discharging a firearm in public, you should immediately consult with a criminal defense attorney so that you can learn about your rights and the viable defenses that may be available to you.
If you or a loved one have been arrested for a weapons charge, contact a Florida Criminal Defense Lawyer at Whittel & Melton today to speak with an experienced Weapons Case Criminal Attorney about your unique situation. In many criminal cases, a properly prepared defense can result in either reduced penalties, reduced charges or even a complete dismissal of the charges. Even if you think the evidence against you is overwhelming, a properly prepared defense can potentially result in positive outcome. Call us today at 866-608-5529 or contact us online for a free consultation.