A Wesley Chapel doctor and his office manager are accused of defrauding the Florida Medicaid program out of more than $100,000.
The male doctor and his office manager, who is also his ex-wife, were arrested Wednesday. Investigators allege the pair billed the Florida Medicaid program for services that were never performed.
The man is an ear, nose and throat specialist. The officer manager's arrest report lists her as a registered nurse at Moffitt Cancer Center.
Both are facing one count each of Medicaid provider fraud, one count of first-degree scheming to defraud and one count of second-degree criminal use of personal identification information.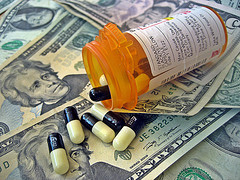 If they are convicted, they face up to 30 years in prison. They could also be ordered to pay more than $100,000 in restitution.
The case will be prosecuted by Attorney General Pam Bondi's Office of Statewide Prosecution.
Medicaid is a federal and state cost-sharing program that provides healthcare to people who are unable to pay for such care. Medicaid Fraud usually targets the providers of services who accept Medicaid and can be prosecuted on the State or Federal jurisdictions.
Common examples of Medicaid fraud can include:
Phantom Billing: Billing for medical services not actually performed
Upcoding: Billing for a more costly service than was actually rendered or Billing for sessions that are longer than what was actually performed
Unbundling: Billing for multiple services that should be combined into one billing
Billing twice for the same medical service
Dispensing generic drugs and billing for brand-name drugs
Kickback: Accepting something in return for medical services
Bribery
Providing unnecessary services
False cost reports
Embezzlement of recipient funds
You do not have to face a Medicaid fraud investigation on your own. A Pasco County Medicaid Fraud Defense Lawyer at Whittel & Melton can help you understand these charges and how to achieve the most positive outcome for your situation. To arrange a free and confidential consultation, call us today at 727-823-0000 or contact us online.