The Hernando County Sheriff's Office recently released the results of a four-week operation designed to serve outstanding arrest warrants on people accused of domestic violence or failing to pay child support.
The task, dubbed "Operation Safe Families," was conducted from Oct. 13 through Nov. 9. According to reports, it resulted in 403 arrests in the county.
Operation Safe Families took place with the National Family Violence Apprehension Detail initiative, a one-day national endeavor to serve outstanding family-violence warrants organized by the Clackamas County Sheriff's Office in Oregon. Operation Safe Families was aimed at targeting those individuals that endanger the lives of their children and families in Florida.
At its conclusion, the operation yielded 59 arrests associated with possession of controlled substances, 29 arrests related to domestic violence, 25 arrests associated with nonpayment of child support, nine arrests on domestic violence injunctions and 92 arrests associated with other warrants and alleged criminal actions.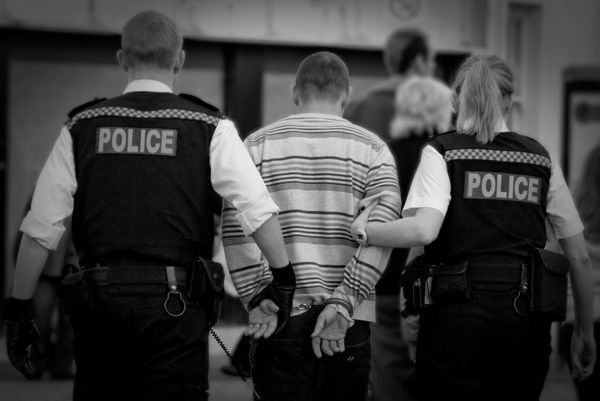 The Florida Department of Law Enforcement logged 108,046 domestic violence offenses that were reported to law enforcement agencies, according to the 2012 Uniform Crime Report. This same report indicated that 202 people died as a result of domestic violence, which represents about 20 percent of all homicides in Florida.
Domestic violence is defined as any threat or action aimed at a spouse, domestic partner, live-in companion or even another family member that causes the person to fear for his or her well-being. Domestic violence charges in the state of Florida can be classified as a misdemeanor or felony depending on the severity of the offense. If you are charged with this crime, you could face the following consequences:
• Jail Time
• Mandatory Counseling
• Community Service
• Anger Management
• A "No contact" order prohibiting you from seeing the alleged victim
• A "No return" order prohibiting you from returning to your home

Following an arrest for domestic violence, you need to hire an experienced criminal defense lawyer who is familiar with how the criminal justice system works so that your rights can be protected from overzealous law enforcement officers and prosecutors. Understand that even if the alleged victim in the scenario drops their domestic violence claim against you, it is ultimately up to the State Attorney's office to decide whether or not to file criminal charges. A criminal defense attorney can work with the State Attorney to get your charges dropped. If you have been arrested for or charged with domestic violence in Brooksville, Spring Hill, Weeki Wachee, Ridge Manor, Masaryktown, Nobleton, Aripeka, Brookridge, High Point, Timber Pines, Hernando Beach or Pine Island, a Hernando County Criminal Defense Lawyer at Whittel & Melton can handle all aspects of your criminal case. To get the help you need with defeating these charges, contact us today online or call 352-666-2121.
Photo credit: AndyWilson / Foter.com / CC BY-NC-ND