Republican U.S. Rep. Trey Radel of Fort Myers pleaded guilty to misdemeanor possession of cocaine on Wednesday morning. He also stated that he would be taking a leave of absence from his position to get treatment.
According to a Washington, D.C., court document, on Oct. 29, Radel "did unlawfully, knowingly, and intentionally possess a quantity of cocaine, a controlled substance."
This misdemeanor drug charge carries a maximum sentence of 180 days in jail and or a fine of $1,000.
Radel, 37, was arrested after buying cocaine from an undercover law enforcement officer, according to a Drug Enforcement Administration official.
According to authorities and court documents, Radel and an acquaintance went to a restaurant in the Dupont Circle area of Washington and met a man on Oct. 29, who was an undercover police officer. Radel allegedly said he had cocaine at his apartment and invited the men to join him, but both apparently declined his offer.
The undercover officer apparently offered to sell Radel 3.5 grams of cocaine for $250. Radel allegedly paid $10 more for the drugs, for reasons the documents do not explain, and left with the cocaine.
Federal agents then approached Radel, and he dropped the drugs in the street.
Radel issued this statement in court Wednesday, "I apologize for what I've done. I think in life I've hit a bottom where I need help."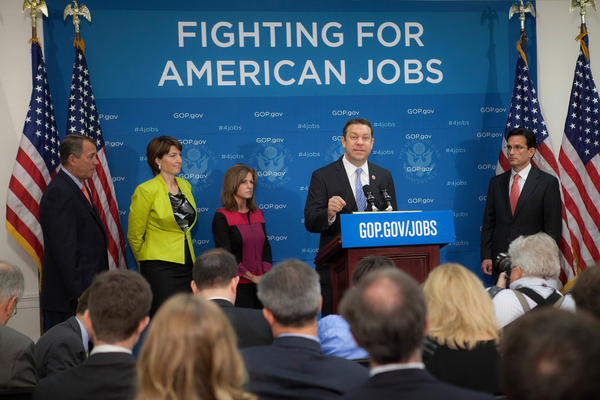 Radel is a former TV anchor whose lawful name is Henry Jude Radel III. He was elected in 2012 to the seat Connie Mack IV had occupied before.
Former U.S. Rep. Mack issued this statement:
"This is undoubtedly a very difficult time for Trey and his family and I'm sure all of us in Southwest Florida are keeping them in our thoughts and prayers. It is important that we all appreciate the very personal nature of Trey's situation and understand that it is premature to respond to or consider political questions at this time."
Had Radel been arrested in Florida he would have faced a felony for this charge, which is punishable by up to five years in prison.
The war on drugs by state and federal agencies is nothing new, and those convicted of violating drug laws will undoubtedly be targeted by law enforcement officers and prosecutors alike, and usually punished to the fullest extent of the law in court. State and federal statutes ban the use, possession, distribution and manufacture of any and all illegal drugs. A person that is believed to take part in such illegal activities will be charged with a drug crime.

After you have been charged with any type of drug offense, including the possession of cocaine, MDMA, heroin or marijuana, it is in your best interests to contact a criminal defense lawyer immediately. Failing to act quickly can jeopardize your defense strategy and could lead to an unnecessary prosecution. If you or someone you love has been arrested for a drug crime in Fort Myers, Cape Coral, Bonita Springs, Sanibel or the surrounding areas, please contact a Lee County Criminal Defense Attorney at Whittel & Melton today at 866-608-5529.
Photo credit: republicanconference / Foter.com / CC BY-NC