A Naples man was charged Monday with attempted murder and armed robbery after he allegedly  stole prescription drugs over the weekend from a pharmacist he left in critical condition.
The 25-year-old man was arrested at 2 p.m. at the Clarion Hotel in Tampa, according to police reports. He is facing additional charges, including occupied armed burglary and three other counts of burglary.
According to Temple Terrace police, the man entered a shopping center at 11410 N 56th St. on Saturday through the back of a nearby business. Shortly before 8 p.m., police claim he climbed through a crawl space in the ceiling to get to Omega Drugs Pharmacy.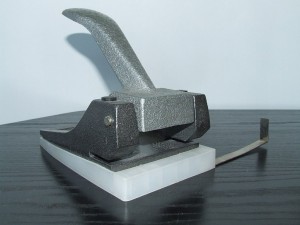 The man allegedly attacked the pharmacist on duty from behind and struck him with a commercial hole-punch machine several times. The man exited the store with a small amount of prescription drugs. The pharmacist, a 59-year-old Wesley Chapel man, remains in critical condition at Tampa General Hospital.
The accused had apparently been working in Ybor City with a painting company based out of  Naples. On Monday, police claim he was involved in a hit-and-run accident with his company vehicle. Following the accident, he allegedly boarded a Hillsborough Area Regional Transit bus where he apparently told another passenger about a mark on his face that was from being "bitten by a pharmacist."
The man borrowed that same passenger's cellphone to make a call. The passenger contacted authorities and a trail was led back to the man at the Clarion Hotel.
The man was booked in to the Orient Road jail.
The state of Florida classifies the crime of armed robbery as taking another person's property without their permission, while possessing a weapon at the same time of the robbery. A weapon can be a knife, gun or other type of deadly weapon. Armed robbery is charged as a first-degree felony carrying very serious consequences if convicted.
Several factors are taken into account when it comes to being arrested for armed robbery, including the criminal history of the accused, any prior violent crimes, the type of weapon used during the course of the robbery, the value of the stolen property and the level of injuries incurred by the victim. If you have been charged with armed robbery, you need to enlist the help of a Hillsborough County Criminal Defense Attorney at Whittel & Melton who can defend you against these charges. While you may be feeling confused and unsure of what steps to take next, we can stand by you and make sure your rights are protected. Armed robbery charges do not automatically mean you are guilty of the crime, but without proper legal representation, you may never know what could have been done to help with the outcome of your case, such as a reduction of charges or a complete dismissal in certain cases.
To learn more about how we can help you, please contact us today online or call our Tampa office at 813-221-3200 or dial us statewide and toll-free at 866-608-5529.