The Seminole County Sheriff's Office announced today that they arrested 26 men in an undercover Internet child sex predator sting dubbed "Operation SafeNet."
All of the men detained are accused of using the Internet to make arrangement for sex with what they believed were children.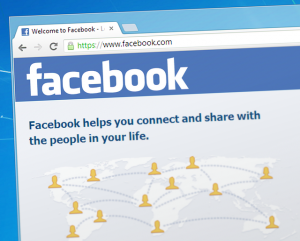 The men accused, ranging in age from 19 to 51, allegedly showed up at a house in Seminole County within the past five days believing that they would meet children between the ages of 11 and 14.
Two of the men were vacationing in Central Florida, according to police. One was from Ohio, the other from Georgia.
Ten of the men arrested were from Seminole County. Others were from Orange, Volusia, Osceola, Polk, Lake and Putnam counties.
According to reports, a 26-year-old Winter Springs man told officers he set up the meeting with a child as a way to celebrate his wedding anniversary.
Those arrested include two pizza deliverymen, a postal worker, a security guard and a 20-year-old landscaper whose mother dropped him off at the decoy house.
Undercover deputies and police officers from other agencies posed as children or the parents of children willing to let their children have sex with the men. Officers used chat rooms, social media and other Internet sites to communicate with the men.
According to authorities, the suspects spent hours chatting online and at least one made a phone call to a woman officer, posing as a young girl.
Each suspect was arrested and accused of traveling to meet a minor for sex.
"Operation SafeNet" included several other law enforcement agencies, including the police departments in Apopka, Casselberry, Longwood, Oviedo and Sanford and the Sheriff's Offices in Orange, Osceola, Volusia, Lake, Polk, Citrus, Manatee and Pinellas counties plus the FBI.
Internet sex stings are conducted to net as many arrests as possible. Typically, law enforcement will pose as minors online looking for sex with strangers. Other times, undercover detectives will pose as a parent or guardian of a minor looking to help their child have sex. Police will then engage in conversations back and forth with the suspect in the hopes of getting the individual to agree to travel to meet the child for illegal sexual activity.
Florida laws are quite strict when it comes to sexual offenses involving children. Travelling to meet a minor is a second-degree felony punishable by 15 years in prison. A conviction for this offense requires a  judge to impose a minimum sentence of 21 months behind bars in Florida State Prison. Along with significant prison time, if convicted of this offense, you will be forced to register as a sexual offender.
Your reputation, career and future are important. A Seminole County Sex Crimes Defense Attorney at Whittel & Melton knows the law and the legal system, and we will fight to have charges stemming from an undercover sex sting reduced  or dropped as soon as possible so that you can resume your normal life. We stand ready to take your call and help you through this difficult time. Please call us today for a free consultation at 866-608-5529 or contact us online.