A 29-year-old Sarasota woman was found guilty earlier this month of molesting a 10-year-old boy.
A jury convicted the woman of lewd or lascivious molestation of a child less than 12 years of age on March 5.
She will be sentenced at a later date. She faces anywhere between 25 years to life in prison for the sex offense.
The woman was apparently friends with the child's mother and was staying in their home when the sexual abuse occurred last spring.
The boy testified at trial that the woman grabbed his genitals and he told her to stop. Three other alleged victims also testified.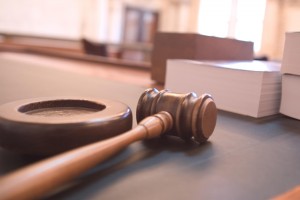 According to reports, the woman apparently told the mother of a 12-year-old boy also staying at the home that she touched him. The mother ignored the comment at first, but then confronted her son who reportedly confirmed the sexual dealings. The mother did not report that alleged abuse to law enforcement because she thought she had a warrant for her arrest.
According to court documents, the youngest victim's mother overheard her 15-year-old son say that the woman gave him oral sex. The woman asked her 12-year-old son about the alleged sexual contact and he confirmed the woman also touched his genitals.
Her 10-year-old son also said the woman touched him in a sexual manner, which led to the Sarasota woman's recent conviction. She will go to trial this summer for those additional charges.
Child molestation is a very serious sex crime with severe legal and social ramifications. Even a simple accusation of this offense can ruin an individual's career, personal connections and family relationships. There are very few crimes that are more repulsive to the public than sex offenses involving young children. A person accused of child molestation or any other type of sex crime cannot afford to ignore these charges. Cases of this nature should never be dealt with alone, so if you or someone you love has been accused of or charged with a sex offense in Sarasota, the best thing you can do is contact a Sarasota County Criminal Defense Attorney at Whittel & Melton as soon as possible. Time is of the essence in these cases, as a thorough investigation into these allegations needs to be conducted right away.
Being convicted of child molestation or a similar offense carries immediate and lifelong consequences. Prison time is frequently unavoidable, as is mandatory registration as a sexual offender. A criminal record is inescapable, as well as the occupation and credit challenges that accompany  a conviction.
If you or someone you know has been charged with touching, fondling or molesting a child in the Sarasota area, contact a Sarasota County Criminal Defense Lawyer at Whittel & Melton today online or call us statewide and toll-free at 866-608-5529.