A weeklong online undercover operation to bust child predators looking to have sex with children in Florida ended in the arrests of 22 people, including three Disney World employees, according to authorities.
Last month, undercover deputies from the Lake County cyber-crimes unit in central Florida led the sting operation, dubbed "Operation Be Mine," and lured suspects by masquerading as children in online chat forums, according to a police press release.
Once contact was made with the suspects, undercover agents made arrangements to meet with the men at a vacant house. The men allegedly arrived at the home anticipating having sex with minors, according to police. Once the men arrived at the meet-up spot, they were immediately arrested and taken to jail.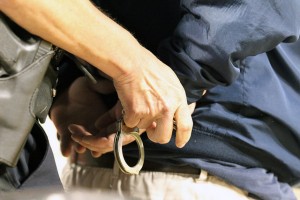 Of those arrested include a miniature golf course worker, a paramedic and a member of the National Guard.
According to a Disney spokeswoman, the three Disney employees arrested during the undercover operation have been placed on unpaid leave for the duration of the investigation.
One of the arrested Disney employees, a 32-year-old man, also faces several additional charges including failing to disclose HIV status to a sexual partner. Another of the Disney employees allegedly arrived at the meeting location carrying a knife and condoms, according to reports.
Police also claim that one of the suspects arrested brought a Happy Meal and condoms with him to the arranged meeting place.
All of the 22 suspects face up to five years in prison if convicted.
The road ahead can be very difficult for those accused in child predator stings. In these types of cases, police set up unsuspecting individuals to make them look bad by manipulating online chats, as well as e-mails and text messages. Most of these sting operations use specials task force units that specifically train officers to create these scenarios and turn what may be an innocent statement into one with sexual undertones. Undercover sting operations involving internet sex crimes are usually handled by overzealous detectives who are looking to make a large number of arrests. Unfortunately, many times these cases involve improper procedures and/or conduct by police officers. This is why you need the help of a criminal defense lawyer who can identify such evidence and have it thrown out as well as identify weaknesses in the prosecutions' case that revolves around illegal police behavior.
A Lake County Criminal Defense Attorney at Whittel & Melton can effectively defend you against charges arising from an undercover child sex sting arrest in Tavares, Leesburg, Clermont, The Villages, Mount Dora, Lady Lake, Astatula, Eustis, Fruitland Park, Groveland, Howey-in-the-Hills, Mascotte, Minneola, Montverde and  Umatilla. We can apply the most aggressive defense strategies so that you can avoid the harsh ramifications associated with a conviction. For a free consultation with us to learn about your legal rights and options, please contact us online or call us locally at 352-793-9330 or reach us statewide and toll-free at 866-608-5529.