A Lakeland man is facing up to 80 years in prison after pleading guilty to producing and transporting child pornography.
Reports indicate that the 40-year-old man accepted a guilty plea Monday in Tampa federal court. A date for his sentencing has yet to be set.
Prosecutors believe the man produced at least 50 sexually explicit videos of himself having sex with two children who were 2 and 13 months old.
Officials claim the alleged abuse began in 2012 when one child was under 6 months old.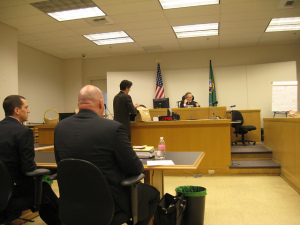 Court records show the man filmed the acts with his cell phone and shared the video with at least 100 people.
The Department of Homeland Security began looking into the case in 2013.
Child pornography cases are all over the media today. We have all seen or heard of recent cases where individuals are sentenced to lengthy prison terms for possession, distribution and production of child pornography. Facing a federal sex crimes charge in Florida can be extremely frightening.
Due to the social stigma attached to child pornography accusations, our Polk County Criminal Defense Lawyers at Whittel & Melton understand how important it is to swiftly minimize the impact of a federal child pornography investigation or charge. We know that your family life, personal relationships and job are on the line and will fight for your rights throughout the entire process and will work vigorously to defend your rights.
Unfortunately, federal child pornography cases can be complex and difficult to defend. The government will not usually bring charges until they have conducted a lengthy investigation and are confident they have enough criminal evidence to succeed at trial.
If you have been charged with a child pornography offense in Lakeland or the surrounding area, please contact our Polk County Sex Crimes Defense Attorneys at Whittel & Melton at  866-608-5529 or contact us online for a free, no obligation consultation.