A University of Florida women's basketball player was arrested Friday afternoon after a teammate accused her of stealing her credit card and using it at several stores, a nail salon and a pawn shop.
According to the arrest report, the 21-year-old woman was charged with theft of a credit card and fraudulent use of a credit card. The report identifies the woman as a member of the women's basketball team.
The victim was listed as the woman's teammate. The report alleges that the woman took her teammate's credit card without permission on Jan. 11 from the women's locker room of the basketball practice facility. According to reports, the locker room is secured by a key code known only to the team, coaches and janitorial staff.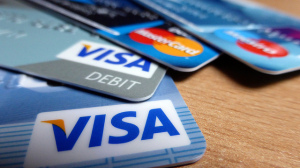 The alleged stolen card was used at Macy's and a nail salon at The Oaks Mall on Monday, according to police. It was used on Tuesday at some other shops as well as a pawn shop.
On Friday, the woman apparently told police she found the card outside the practice facility and allegedly admitted to using the card at the stores, police said. She told officers she threw the card away after using it.
Credit card fraud often involves identity theft. It can be defined as many things, including:
Stealing a credit card and assuming the victim's identity in order to purchase merchandise or goods
Theft of credit card data
Using credit card data without permission to make online purchases
Opening a new credit card account using someone else's information
Using forged credit cards
If you have been accused of credit card fraud, you are likely very worried about your future and what criminal consequences you could face. You might not fully grasp the complex laws that surround your case. You might be unaware of what you can do to best protect yourself. An Alachua County Criminal Defense Lawyer at Whittel & Melton can help you with the criminal charge you are facing and map out a plan to defeat the charges. To learn more about your rights and how we can assist with your defense, call us today at 352-264-7800 or contact us online to set up a free consultation.