Several law enforcement agencies from the federal, state and county level have joined forces with the hopes of catching alleged sexual predators.
While the operation spans across nine counties, including Polk, Pinellas and Sarasota counties, the message is the same: "We're going to get you."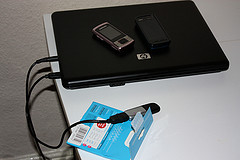 The message was made loud and clear Tuesday when the agencies released details from a recent online sex sting- "Operation Cyber Vigilance"- during which they are tracking down men believed to be looking to arrange sexual encounters with children.
Due to the fact that the Florida Sheriff's Association has made catching child predators its number one priority, the agencies are utilizing each other's manpower to make the biggest impact, and the most arrests.
So far, officials have arrested more than 130 people.
Pinellas County Sheriff Bob Gualtieri made a note to let everyone know they are going after the worst of the worst, and described one of the most recent arrests.
"So she's out there working- trying to provide for the family. He's at home with a 13 and 14-year-old sleeping, and what's he do? He gets online, and starts chatting with one of our undercover detectives," he explained. "And he leaves his 13 and 14-year-old daughters at home sleeping in bed, and comes up to Pinellas County to have sex with a 12-year-old."
This most recent operation is designed for agencies to help one another. with that said, if the Polk County Sheriff's Office launches an undercover sting, it might get help from Pinellas, Sarasota and Lee Counties, and visa versa.
In addition to the nine counties conducting the operation, eight others are contributing to the efforts.
The criminal justice system is often merciless when it comes to child sex crimes cases – they make it known that they are out for blood. Unfortunately, this usually means the innocent get swept up along with the guilty.
Detectives are so eager to catch alleged sexual offenders in undercover Internet stings that they tend to go overboard, often entrapping unsuspecting adults. Police will enter online chat rooms and masquerade as young boys or girls, or even parents or guardians of young children, looking for a partner to introduce them to the world of sex. They will drum up online conversations with adults and in many cases, manipulate them into soliciting illegal sexual activity.
And we all know what happens next – that person will be arrested and charged with a sex crime. In a matter of minutes, a person's life can be flipped upside down. The legal consequences of a conviction can result in years in prison and mandatory registration as a sexual offender. The social and professional consequences of a sex crimes conviction can be just as bad for those convicted of child sexual abuse or child pornography.
A Florida Criminal Defense Lawyer at Whittel & Melton can help if you have been charged with a sex crime stemming from an undercover operation. Please call us statewide and toll-free today at 866-608-5529 to discuss your immediate legal need for a sex crimes defense strategy. You can even contact us online by filling out a free case evaluation.