A New York high-security prison guard is accused of purchasing a purple Rapunzel costume from a Disney store and sending it to Florida in February as part of a plan to have sex with an 11-year-old girl, according to a federal complaint.
The 34-year-old man allegedly answered an online ad last summer from a self-described single mom who was on the hunt for a man who could teach her daughter how to please him.
However, the ad was fictional, and just bait to trap suspected predators.
The "mom" was a Tampa-based agent for Homeland Security Investigations and the "girl" was not real.
The man was booked Tuesday into the Pinellas County Jail on federal charges of attempted child enticement, attempted production of child pornography and attempted receipt of the porn.
The Buffalo resident was initially arrested in New York on July 2.
Court records allege the man sent the "mom" a camera and asked her to take nude photos of the girl.
The adults apparently swapped hundreds of explicit texts and emails. In January, the man's communication became more overt, according to reports. During this same time, the agent apparently told the man the "girl" was 11, not 12 as was the age first mentioned.
According to a spokeswoman for the New York State Department of Corrections and Community Supervision, the man is on leave without pay. He was hired as a corrections officer in 2006.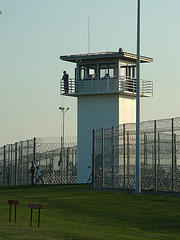 It is a crime for anyone to use the Internet to try to entice someone into having illegal sex.  In fact, in order to be prosecuted for this crime, the act does not even have to actually be carried out. Additionally, as this case shows, there does not even have to be an actual victim for charges to be filed. Rather, your intent and efforts to achieve any unlawful contact will lead to an arrest.
Being accused of an Internet sex crime is quite serious. As soon as you are accused of a sex crime, your reputation is on the line. In most cases, your job, family and friends are jeopardized as well. A conviction could mean lengthy time behind bars, substantial fines and the permanent label as a registered sex offender. After you have been charged with a federal sex crime, you need to enlist the help of a Federal Sex Crimes Defense Lawyer at Whittel & Melton as soon as possible. These types of crimes are far too serious to even contemplate handling any phase of the case without having an experienced criminal defense attorney in your corner.
For a free initial consultation, please do not hesitate to call us at 727-823-0000 or statewide and toll-free at 866-608-5529 or contact us online.