Five people working at clinics in Fort Myers and Port Charlotte were arrested after police concluded an investigation into alleged false personal injury claims at these facilities.
The arrests included clinic owners, massage therapists and chiropractors who have been charged with patient brokering and solicitation in support of what police call a large school personal injury protection fraud ring.
The investigation was conducted by the Florida Department of Financial Services' Division in partnership with Nationwide Insurance Company. It was apparently discovered that employees at rehab centers in Fort Myers and Port Charlotte were advising patients to sign documents for rehabilitation services for injuries that occurred during auto accidents.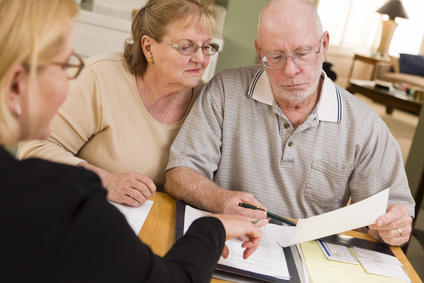 The clinics are accused of billing insurance companies for treatments that apparently never occurred. The investigation allegedly uncovered that the Port Charlotte facility was operating without the proper license.
A 31-year-old receptionist, a 52-year-old massage therapist, a 51-year-old facilitator, a 51-year-odl clinic owner and a 63-year-old chiropractor were all taken into custody.
The department's investigation was also led by the Lee and Charlotte County Sheriff's offices. The suspects were booked into either the Charlotte County Jail or the Lee County Jail.
According to police, the suspects are awaiting bond. If convicted, they each face up to five years in prison.
There are many different types of insurance fraud or insurance crimes that a persona can be accused of. Essentially, insurance fraud is the crime of providing false information to an insurance company about a claim so that the company will agree to cover any costs related to losses or damages.

False claims involving clinics providing false treatments to patients who have suffered physical injuries following an auto accident in order to collect money seems to be a growing trend in insurance crimes. These types of investigations conducted by police departments and insurance companies have exploded in recent years primarily because of false injury insurance claims arising from Personal Injury Protection coverage which is mandatory for drivers in Florida. Insurance fraud crimes of this nature are traditionally handled on the state level, but the increase in these investigations has captured the attention of federal law enforcement.
If you or someone you know has been arrested for, or is currently being investigated for committing any type of insurance fraud in Fort Myers, Cape Coral, Port Charlotte or the surrounding areas, you need the help of a criminal defense lawyer your side. A Florida Criminal Defense Lawyer at Whittel & Melton can help you fight these types of charges and make sure you are aware of what you are up against in Lee and Charlotte Counties. We are prepared to mount you a solid defense against insurance crimes offenses, so please contact us today online or call statewide and toll-free at 866-608-5529 for a free consultation.