A Manatee County man was arrested shortly before 2:00 p.m. Thursday after Bradenton police claim he lead them on an unusual "leisurely" car chase.
The slow-speed car chase, described by police as "like the movie, 'Driving Miss Daisy,'" took about 15 minutes to resolve in a serpentine loop around the 1700 block of 14th Street West.
The chase started shortly after a BPD officer saw the 24-year-old man drive by as he was patrolling the intersection of 21st Avenue West and 13th Street West on foot.
The officer apparently noted that the man was wanted on a warrant and called headquarters as another officer attempted to pull the man and his 24-year-old passenger over.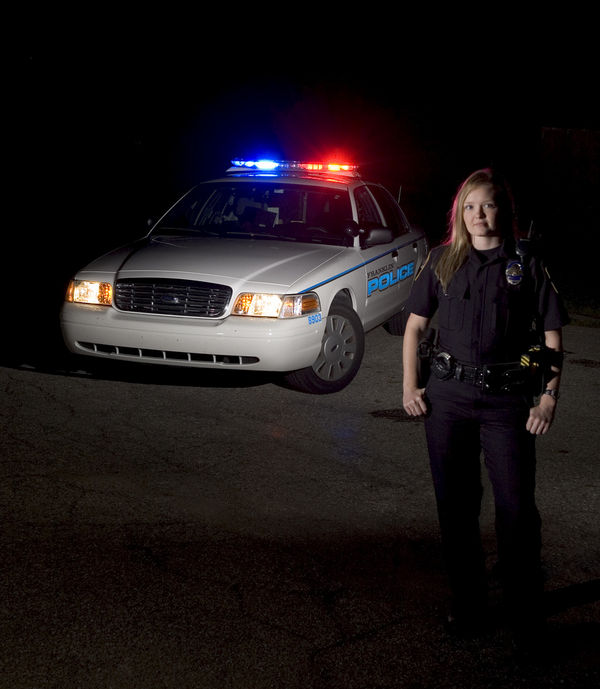 Police claim that the man failed to pull over even after seeing the flashing lights provide by the cop car. He allegedly continued driving through neighborhood streets, obeying stop signs and lights.
The man finally hit a dead end in the 3600 block of 18th Street West. A total of six officers were traveling around the chase, including a K-9 unit.
Upon reaching the dead end, the man apparently got out of the car and put his hands up.
His warrant was for failure to pay child support, but now he will be charged with a slow-speed chase, according to police.
The man faces charges of fleeing to elude, resisting arrest, driving with a suspended license and not paying child support. He was being held at Manatee County jail with bail set at $2,610.
The 24-year-old passenger has pending charged of possession of narcotics. He was taken to Manatee Memorial Hospital for treatment following the chase.
Under Florida Statutes, it is considered a third-degree felony for any driver to fail to stop after he or she has knowledge of being ordered to stop by a law enforcement officer. Fleeing or attempting to elude police is punishable by up to five years in prison, and if convicted of this offense, the court will revoke the driver's license for 1 to 5 years. If you have been charged with this serious criminal offense, you must act fast and contact a criminal defense lawyer to ensure that your rights are protected. Prosecuting attorneys with the State Attorney's Office in Manatee County take charges of this nature quite seriously and will seek maximum penalties. That is why these charges must not be taken lightly. In order to avoid an unfortunate outcome, you must prepare the strongest possible defense.

A Manatee County Criminal Defense Attorney at Whittel & Melton can help you fully understand the charges that are stacked against you. We will investigate all aspects of your case and fight for your rights throughout criminal proceedings. While a conviction for fleeing to elude police carries a mandatory driver's license revocation, we can work with prosecutors to possibly dismiss the charges or reduce them to a lesser offense so that you can escape any harsh consequences. Contact us today online or call to find out how we can help you with your criminal matter in Bradenton, Palmetto, Bradenton Beach and elsewhere in Manatee County. Your initial consultation is always free and will help you understand both the charges you face as well as any viable defense options.
Photo credit: Big Whiskey / Foter / CC BY-NC-ND