A 33-year-old Marathon man was arrested Tuesday and charged with lewd or lascivious exhibition for allegedly masturbating in clear view of passengers on an Amtrak train.
The man is accused of exposing himself in front of a young child during the alleged incident.
The Volusia County Sheriff's Office was called to the Amtrak station just west of DeLand Tuesday morning after the conductor apparently reported the incident to Amtrak authorities. An Amtrak agent put in a call to the Sheriff's Office warning them that the train was due in the station in just a few minutes.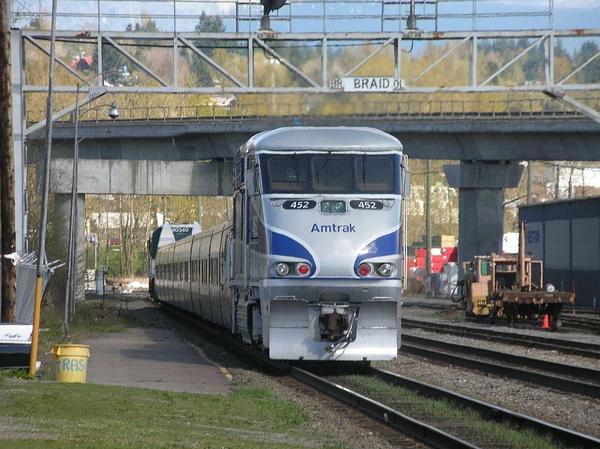 When deputies arrived at the station shortly after 9 a.m., the train had arrived and they talked to a passenger in the coach section who claims the man was masturbating in the seat next to him while he was trying to sleep. The witness alleges the man exited his seat while still exposed and walked down the aisle to the bathroom, where he passed a small child who appeared to be around 3-years-old.
According to deputies, the man said his blanket was moving back and forth because his stomach was itchy. Deputies claim the man later told them that he might have accidentally ejaculated on the bathroom floor.
The man was arrested for lewd or lascivious exhibition in the presence of a victim under the age of 16 and transported to the Volusia County Jail in Daytona Beach.
Any person convicted of lewd or lascivious exhibition faces severe consequences, including the very real possibility of being forced to register as a sexual offender or sexual predator. Registered sex offenders are required to comply with a strict set of registration laws in Florida and throughout the United States. If you are under investigation for lewd and lascivious exhibition or have already been arrested or charged with this offense in DeLand, Daytona Beach, Deltona, New Smyrna Beach, Ormond Beach or Orange City, it is best to contact a Volusia County Criminal Defense Lawyer at Whittel & Melton as soon as possible to protect your rights. As former prosecutors, we understand how the State and law enforcement officers investigate these types of cases.
To schedule a free initial consultation with us, please call us today at 866-608-5529.

A sex crimes conviction, such as lewd and lascivious exhibition, can seriously impact your life forever. Depending on the circumstances, a lewd and lascivious exhibition charge can be classified as a felony, which can result in a mark on your criminal record, jail time and other harsh punishments. However, just because you have been accused of a sex crime does not mean you are automatically guilty. A Monroe County Criminal Defense Attorney at Whittel & Melton can help you pursue reduced charges, a dismissal, minimized sentencing and other positive outcomes. Call us today at 866-608-5529 to learn more about how we may be able to assist you.
Photo credit: Stephen Rees / Foter / CC BY-NC-ND