A West Palm Beach woman faces federal charges of identity theft and tax fraud after she allegedly stole personal information from more than 700 people.
The 39-year-old woman is accused of stealing personal information and storing  it in a notebook that included names, dates of birth and Social Security numbers, according to the United States Attorney for the Southern District of Florida.
Investigators allege the woman may have used some of the names to get prescription drugs, according to federal court records.
The accused and two others were arrested in October 2012 for credit card fraud greater than $100 in Martin County. Police were notified after a shoplifting incident was reported at the Treasure Coast Mall.
Once detained, officers claim they uncovered notebooks filled with 726 names and Social Security numbers, most of which belonged to people in Boynton Beach and Delray Beach,  20 debit cards and an iPad, according to federal records.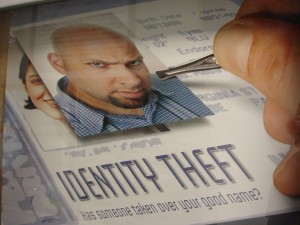 According to IRS investigators, most of the names and account numbers the woman had in her possession were used to file fraudulent tax returns that sought tax refund payments to credit and debit cards.
The Martin County Sheriff's Office referred the woman's case to the IRS. Federal records indicate that the woman told federal investigators a man she knew had broken into a car on the day of her arrest, and stole credit cards and a gun.
The woman and the two men she was with are all convicted felons. According to Palm Beach County records, the woman pleaded guilty to felony battery in 2000 and 2004. She was also convicted of fraudulent use of a credit card in Palm Beach County in 2001.
She allegedly admitted to police that she and one of the men had broken into multiple cars and stolen credit cards. Police claim she told them she stole identification information to help others. She denied filing false tax returns.
However, investigators claim the woman filed false 2012 tax returns in early 2013 after her October 2012 arrest. Federal documents allege that the woman's home contained additional names, information and letters from the IRS not addressed to her. Records indicate that the woman also had tax software on her computer with 2012 tax return information.
Investigators allege they found multiple returns that had been filed from the woman's IP address.
The woman faces charges of unlawful possession of unauthorized access devices and five counts of aggravated identity theft. She faces 10 years in prison if convicted and is currently being held without bail.
If you have been charged with identity theft or any other related crimes, you must act fast and mount a hard-hitting, proactive defense. Make no mistake that the prosecution will be pushing hard for a conviction, and failing to address these charges early on could be the difference between a conviction and a successful outcome.
Due to the advances in technology and the Internet, identity theft has become a major criminal offense within the past few years. Often times these offenses cross state lines or are charged alongside with other serious criminal offenses, thus making them federal crimes. A Martin County Criminal Defense Attorney at Whittel & Melton knows the unique differences between state and federal criminal charges and can provide you with the strongest legal representation so that you can achieve an outcome that you can live with.
If you or someone you love is facing charges related to identity theft, a Martin County Criminal Lawyer at Whittel & Melton can help fight for your rights. Please contact us today online or call 561-367-8777 or reach us statewide and toll-free at 866-608-5529 to learn more about how we can assist you. We offer free initial consultations and can begin helping you right away.