A bar popular with college students in downtown Boca Raton was the scene of two fights earlier this month, and has been the place of nearly a hundred arrests since its opening last June, according to Boca Raton police records.
Police are now saying that the high number of disturbances at 101 Cantina in downtown Boca must be dealt with.
The bar's Boca Raton location had its grand opening party on June 8, 2013. Since then, officers have responded to 92 calls for service for incidents including fights, vandalism, beverage violations and other disturbances, according to police records.
The total number of arrests at this point is 98. Of the total arrests, the majority are due to underage drinking.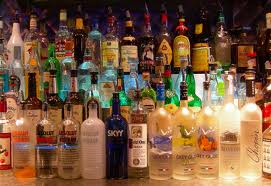 In fact, according to police records, 78 of the 98 arrests were for possession of alcohol by a minor. While underage drinking charges do not generally result in the suspect being taken to jail, police still give suspects notices to appear in court at a later date, which counts as an arrest.
The suspects arrested at 101 Cantina range in age from 17 to 20. Police claim they are working with state regulators and the Palm Beach County State Attorney's office to address issues at the bar.
As for the two fights earlier this month, one involved an 18-year-old Boca Raton man who was allegedly jumped by a group of about six to eight males as he was leaving, according to the incident report. Police noted that "there were over 200 people in the area" when the fight happened, and no witnesses were able to describe the suspects. No arrests have been made.
The second fight, apparently happened at about 2:30 a.m. and resulted in the arrest of a 21-year-old man who faces a charge of causing a disturbance.
In the state of Florida, it is considered illegal for any person under the age of 21 to possess or consume alcoholic beverages. A conviction for underage drinking can vary depending on the details of the case, but maximum penalties generally include up to 60 days in jail and a fine up to $500. In addition to time behind bars and fines, the defendant could also face driver's license suspension or revocation. In order to protect yourself from the strict consequences that come along with an underage drinking conviction, you must act quickly and enlist the help of a criminal defense attorney.
Don't jeopardize your future by having to spend time in jail, pay hefty fines and receive a mark on  your criminal record. A Palm Beach County Criminal Defense Lawyer at Whittel & Melton can take on your case and make sure your rights are protected so that you or your child can avoid a conviction for underage drinking or any related juvenile drinking offense. We are here to offer you the legal protection and support you need to combat any underage drinking arrest, so please call us today at 561-367-8777 or reach us statewide and toll-free at 866-608-5529 for a free consultation, or contact us online.