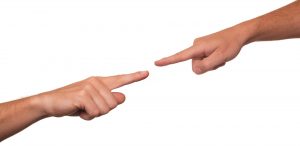 The City Manager of Mascotte City, which is located west of Orlando, was arrested Thursday and charged with disorderly conduct as well as felony battery following an argument with a city council member who apparently voted against renewing his contract. 
The 62-year-old was detained after police responded to a fight outside the Mascotte Civic Center after a city council meeting Wednesday evening. The arrest report claims the man was fighting with the Mayor Pro Tem and her husband, who is Mascotte City's fire chief. 
Reports indicate that the fight erupted because the man's three-year contract was not renewed after it ended June 17. Witness accounts state that the man was aggressive with the mayor and was poking her on the shoulder, bumping her with his chest, and swearing at her.  
The mayor's husband apparently stepped in and helped stop the alleged feud. Police claim they had to remove the man from the building so he would not follow the couple. 
Following his arrest, the man was released from the Lake County jail a few hours later after posting a $2,500 bond.
A new acting city manager has been named.
Felony battery charges are nothing to scoff at. While these charges may seem extreme for the situation, they must be dealt with accordingly. If you are charged with the crime of battery, you need the assistance of serious litigators to help get you through the criminal process. A conviction could lead to large fines and time behind bars, as well as a permanent stain on your criminal record. If you are convicted of committing a violent felony, you could find it difficult to obtain a decent job and suitable housing in the future as you could be labeled a violent offender. 
Our Lake County Felony Battery Attorneys at Whittel & Melton don't want one simple mistake to ruin the rest of your life. We are here to listen to your side of the story and do everything we can to achieve a positive outcome for your situation, no matter how tough the case is. 
Battery charges require an in-depth investigation. There are instances where alleged victims of violent offenses have fabricated the events for their own selfish purposes. We can conduct a further investigation into your battery charges to see if you were falsely accused. If you were falsely accused of a battery crime, we will fight aggressively to get the case against you dismissed. 
In order to prove the crime of felony battery, the State must be able to show that you intentionally or willfully struck another person against their will and that the alleged victim suffered great bodily harm. Felony battery is classified as a third-degree felony in the state of Florida and could result in five years in prison, a $5,000 fine, and other punishments. 
Just because you are accused of committing felony battery, this does not mean you are automatically guilty of this crime. There are numerous defenses to this crime, including self defense, factual disputes about the incident, the alleged victim's accusations are entirely false, the injuries suffered by the alleged victim do not add up to great bodily harm, and the alleged fight was a mutual altercation. Our Lake County Felony Battery Defense Attorneys at Whittel & Melton can help you fight these charges so that you can get back to leading a normal life. The penalties and consequences of a conviction are very real, and we want to fight aggressively to have your charges dismissed or at least reduced to a misdemeanor. 
As former prosecutors with the State of Florida we are quite familiar with how these cases are handled. Working both sides has given us valuable insight into how to achieve a successful outcome. While we cannot guarantee results, we can formulate a powerful defense strategy on your behalf. 
If you are facing felony battery charges, let us help you navigate the criminal justice system. These are serious charges that absolutely merit legal counsel. Our Lake County Lake County Felony Battery Attorneys at Whittel & Melton are available 24/7 to discuss your case with you and help you understand all of your potential options. A consultation with us is completely free of charge, and we will answer any questions you may have. We strongly urge you to act fast after being charged with a felony battery crime. The sooner you get the legal help you need, the better your chances of a positive outcome.