A 33-year-old Okeechobee man who had served nearly four years in prison for trafficking in cocaine was arrested last week in his R-Bar Estates home on felony drug charges.
More than 180 grams of suspected marijuana and more than 24 grams of suspected amphetamine were allegedly found in his home, along with a large amount of cash.
The man was arrested at his home on felony charges of trafficking in amphetamine, possession of marijuana with intent to sell within 1,000 feet of a church, possession of marijuana over 20 grams and possession of drug paraphernalia.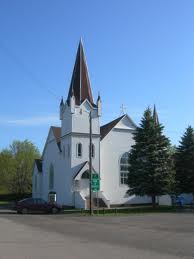 The man is being held in the Okeechobee County Jail on $80,000 bond.
Detectives with the Okeechobee Narcotics Task Force obtained a search warrant for the home and reportedly found: a total of 182.8 grams of suspected marijuana; 24.8 grams of 'molly', or amphetamine; $3,700 in cash; a ledger; plastic sandwich bags; digital scale; electric marijuana grinder; and, a partially-smoked marijuana cigar, also known as a blunt.
Detectives claim they found 173.7 grams of suspected pot in a small safe located in the master bathroom.
The man's home is located 663 feet from a church.
The man was arrested in Okeechobee on March 31, 2005, and charged with trafficking in cocaine. He was later convicted on that charge and was sentenced Oct. 19, 2006, to five years with the Department of Corrections. Records show he was released from prison Dec. 1, 2010.
It is a second-degree felony punishable by up to 15 years in prison for possessing marijuana with the intent to sell within 1000 feet of a child care facility or school, university, park, church, public housing or assisted living facility. Many people arrested for possession fail to realize there are enhanced penalties for being in these areas with drugs. This can be devastating as the penalties are quite severe. A felony of this nature will eliminate you from being considered for  a drug diversion program, and prosecutors will fight aggressively to obtain a conviction.
Florida drug possession charges should be taken quite seriously. The best thing you can do to protect your rights and your future is to enlist the help of an Okeechobee County Criminal Defense Lawyer at Whittel & Melton right away. You do not want to wait until it is too late to contact a drug crimes defense attorney. For a free, no-hassle consultation, please call us today at 866-608-5529 or contact us online. We can help you contest your criminal charges so that you can move forward with your life.