A group of eight individuals are suspected of using modified tractor trailers to transport cocaine between Texas and Palm Beach County.
The eight suspects from South Florida and the McAllen, Texas area are facing drug charges in a case before the federal courts. All of them are in custody, as they were arrested on Monday and Tuesday in both states.
According to a criminal complaint filed in West Palm Beach federal court, the group was moving 200 kilograms of cocaine a month into Palm Beach County.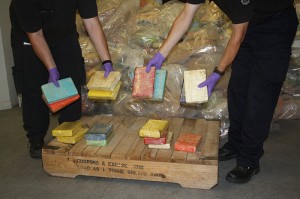 The investigation into the group began in May 2013 and involved the Drug Enforcement Administration, FBI, U.S. Customs and Border Protection, and Palm Beach County Sheriff's Office, court records show.
Several of the group members are facing charges of being the principal administrators of a continuing criminal enterprise. All of them face one count each of conspiring to possess with intent to distribute 5 kilograms or more of cocaine.
A person charged with drug trafficking faces one of the most serious criminal drug-related offenses under Florida law. This is not only a felony level offense, but all drug trafficking charges in the state of Florida carry mandatory minimum prison sentences. What this means is that if convicted, you will be required to serve time behind bars.
Due to the serious penalties associated with a drug trafficking offense and the impact they could have on you and your loved ones lives, it is absolutely necessary that you consult with an experienced drug crimes defense lawyer as soon as possible. If you have been arrested for a drug-related offense in South Florida or anywhere across Florida, call a Palm Beach County Drug Crimes Defense Attorney at Whittel & Melton today at 866-608-5529 for a free consultation. Let us put our experience to work for you. Contact us 24/7 online.