The Palm Beach County Sheriff's Office says that the arrest of a 38-year-old man for drug trafficking resulted after they were able to allegedly link him to a storage unit near Royal Palm Beach as well as his Acreage home. 
Police believe the man kept methamphetamines, fentanyl, cocaine and oxycodone at the storage unit and his home. 
According to police, they seized almost 20 pounds of fentanyl from the storage unit that belonged to the man as well as thousands of oxycodone pills, bath salts, ecstasy, cocaine, around 28 pounds of methamphetamines, and plastic baggies.
The man is facing various drug charges, including trafficking fentanyl, cocaine, methamphetamines, and oxycodone.
His bail was set at more than $2 million. If released, he will be placed on in-house arrest. 
Investigators apparently visited the storage unit on Monday where they also found a photo of the man, which is what led them to his home. 
They apparently obtained a search warrant for his house and found several other drugs and paraphernalia. 
Police claim they recovered a pistol, rubber gloves and a respirator mask that is often used when working with chemicals in the man's kitchen. 
In the man's garage they claim to have found a pill press mold where he is suspected of producing counterfeit oxycodone pills using fentanyl.
Fentanyl is a very powerful narcotic that is around 100 times stronger than morphine and 50 times more potent than heroin. 
According to a Florida Medical Examiners' report, fentanyl is responsible for killing 278 people in Palm Beach County in 2018, which is more than in any other county in the state. In the first half of 2019 (January to June), 155 people were killed from fentanyl overdoses in Palm Beach County, which is the third-highest total in any Florida county in that same time period.
Detectives went on to share in their report that they uncovered nearly 20 pounds of fentanyl and 33 pounds of marijuana. They also said they found possible bath salts in a child's bedroom, narcotic gummies, and more cocaine throughout their search of the rest of the home.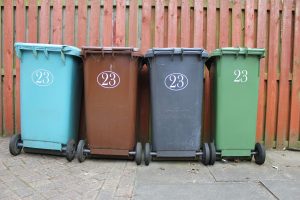 The PBSO did not share how they were tipped off to the man's storage unit for potential drug trafficking. They did disclose that they did a "trash pull" from the man's home on Dec. 29. 
It is not exactly clear how long the man has been on PBSO's radar. 
According to a report, the accused has served time in federal prison for the intent to distribute drugs in 2008. He was convicted of supplying a woman with ecstasy pills that she sold, according to court documents. He pleaded guilty in 2009 and was sentenced to 30 months in federal prison. He was released in 2015. 
This case is interesting because it brings up how police use trash pulls, which are perfectly legal, to try and figure out what is going inside someone's home. There is really no secretive way that police carry out a trash pull. They just go to a home or business where trash has been put out for collection and rummage through the contents. What are they looking for? Usually they are rifling through trash to uncover any possible drug residue from cocaine, marijuana, methamphetamines, fentanyl, etc. These drug remnants are often referred to as "shake." They are also looking for any large amounts of cleaner or other products that are often used in the manufacture of drugs. If they find any information on who is living at the home, that is also useful information to police. If they find any documents that could suggest drug sales have occurred or any other evidence that points to the possibility of illegal activity, this is also helpful information that could result in a search warrant for the home or business being looked at. 
Police will usually monitor trash for several weeks just to be sure that they uncover enough evidence or can rule out any illegal behavior. It should also be noted that trash is not considered private property as the Supreme Court of the United States as well as the state of Florida has ruled that trash that has been placed on the curb for collection is classified as "abandoned property," so police do not need a search warrant to pilfer through the contents. They also do not have to tell you that they are conducting trash pulls of your garbage.  Continue reading