A Pasco County law enforcement officer was arrested Tuesday night after authorities claim he showed up to meet a 15-year-old boy for sex in Davie.
The 22-year-old Pasco County Sheriff's deputy is facing a federal charge of luring or enticing a minor into sexual activity.
In early June, deputies believe the man and the teen started exchanging very graphic messages through an online service.
A deputy apparently took control of the teen's phone in mid-July and began communicating with the man. The deputy pretended he was the boy.
Pasco County Sheriff Chris Nocco immediately fired the man, who was still a probationary employee because he had worked there for only about nine months.
According to investigators, the man had extremely explicit online conversations about sex with the teen.
In the next few days, the undercover deputy wrote that he replied to the man's messages and told him he was a 15-year-old virgin.
The man allegedly asked the "teen" to meet him for sex and asked if the minor would be able to stay overnight at a hotel, according to court records.
The man arranged to meet the 15-year-old at 8 p.m. Tuesday night at Pine Ridge Plaza on State Road 84, according to authorities.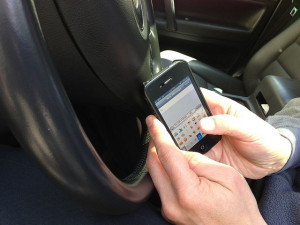 Davie police arrested the man when he showed up at the plaza in a black Ford F-150 truck and sent a message that he had arrived. Police searched the vehicle and apparently found an iPhone with some of the messages the two had exchanged.
The man allegedly told police that he messed up and knew he the boy was 15.
He is scheduled to be in court Friday for a bond hearing.
The investigation was conducted by Davie police detectives who work with the FBI's Child Exploitation Task Force.
Local and federal law enforcement agencies routinely conduct undercover sting operations in which they have an officer pose as a minor in online chat rooms, social networking sites, and as this case shows, even on the other end of a text message conversation. When an adult arranges to meet with the undercover officer who they think is a minor, law enforcement agents will immediately arrest them.
Whatever your particular case may entail, the most important thing to know is that the charges you face are very serious. You are facing life-changing penalties if convicted, including significant fines, prison time for any attempt to actually meet a minor, registration as a sex offender and life-long challenges on your personal and financial well-being.
For help with your case, please call a Broward County Criminal Defense Lawyer at Whittel & Melton today at 561-367-8777 or toll-free at 866-608-5529 for a free initial consultation. You can also contact us online.