A Penn State University associate sociology professor was arrested during a flight from Nicaragua to Miami on Saturday. Her onboard speech about U.S.-Venezuela relations apparently got her pulled off a flight in Miami.
Authorities claim that the 52-year-old, who lives outside Philadelphia, is facing disorderly conduct and breach of peace charges for going on a rant and lighting a cigarette during the flight.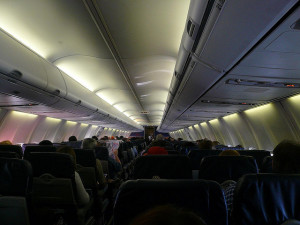 A passenger apparently caught the alleged rant on video. Police said it shows the woman lighting a cigarette and blaming it on another passenger. Flight attendants requested that police meet the flight in Miami, where the woman was taken into custody.
The woman wrote an email after she returned to Pennsylvania that alleges she was mistreated. She says all she did was speak out against U.S. treatment of Venezuela.
Disorderly conduct is classified as engaging in conduct that caused a disturbance by being unreasonably:
Violent
Loud
Abusive
Obscene
Boisterous
The problem with disorderly conduct charges is that they are so broadly written they give police officers much room for interpretation. It's up to the officer who arrives at the scene to assess whether or not behavior should be defined as disorderly. If they do believe disorderly conduct is occurring, or has occurred, police have the authority to make an arrest in any public or private place, which includes an airplane.
If you or someone you know has been arrested for disorderly conduct, or any other crime, a Miami-Dade County Criminal Defense Lawyer at Whittel & Melton can assist with your defense. For a free consultation, please call us today at 561-367-8777 or contact us online.