A 56-year-old St. Petersburg property owner was recently indicted on charges that he failed to make tenants aware of the dangers of lead paint in their apartments, according to the U.S. Attorney's Office in Tampa.
The Tierra Verde man has been charged with four counts of failing to provide approved Environmental Protection Agency lead paint warning notices and brochures to his tenants and two counts of alteration or falsification of records in a federal investigation.
Federal investigators became suspicious of the man after they allegedly found lead in the paint and soil at a property just west of Crescent Lake during a renovation in 2011.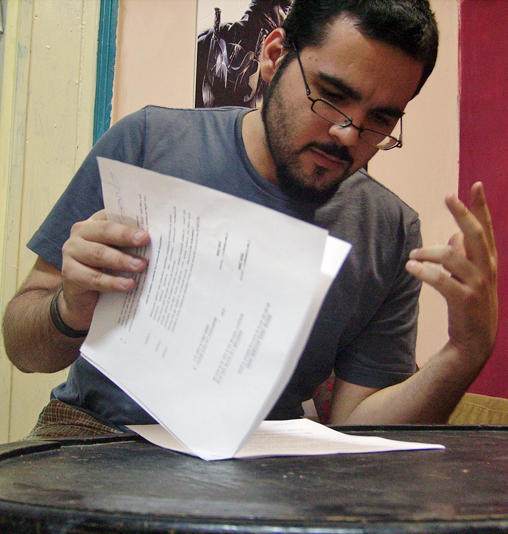 The man apparently owns the property under his management corporations. According to federal EPA guidelines, the landlord must make sure tenants are aware of all possible dangers linked to lead paint before leasing.
According to the indictment, the man backdated disclosure forms when the EPA began investigating him in order to delay the investigation.
If convicted, the man could serve a maximum of one year in prison for each count of failing to provide a warning notice and up to 20 years for each count of falsification of records.
St. Petersburg officials claim the man is well known in the area because his nuisance issues have resulted in thousands of dollars in fines for various properties he owns.
Altering, deleting, destroying, erasing or modifying any business record with the intent to defraud can result in falsification of records charges. These charges are quite serious and can lead to jail time, fines and other penalties. If you are under investigation for or believe that you will be charged with alteration or falsification of records in a federal investigation, it is in your best interests to speak with a criminal defense lawyer as soon as possible.

A Pinellas County Federal Criminal Defense Attorney at Whittel & Melton knows that a criminal charge for falsifying records usually requires the prosecution to prove much more than just a false record. The State must show that the defendant had the intent to defraud.
Intent is not always an easy thing to prove, especially in these types of cases. A Pinellas County Federal Criminal Defense Lawyer at Whittel & Melton can review any and all evidence in your case to help demonstrate that you lacked intent to commit the crime.
If you or someone you love has been charged with any type of white collar crime in St. Petersburg, Clearwater, Tarpon Springs, Largo or the surrounding areas, please contact us today online or call 727-823-0000 to learn how we can help you fight these charges. Your initial consultation is free, so make sure you contact a Pinellas County Criminal Defense Attorney at Whittel & Melton immediately.