The Sarasota County Sheriff's Office has arrested more than 60 people, including the alleged ringleader, in one of the largest and most complex prescription drug fraud rings in Sarasota County to date.
The alleged leader, 35, was recently charged with conspiracy to traffic controlled substances as part of the Sarasota County Sheriff's Office's Operation Main Pain. The others arrested were charged with obtaining and trafficking controlled substances.
The man, who is currently in jail in Dade County on unrelated charges, is accused of running a large drug crime ring in 2011, according to Sheriff's Office.
Detectives allege that from June to October that year, the man wrote approximately 220 prescriptions that were exchanged for nearly 20,000 oxycodone pills at local pharmacies primarily in Sarasota and Venice.
There were 91 oxycodone overdose deaths reported in 2011, according to Sgt. Debra Kaspar, head of the Pharmaceutical Diversion Unit.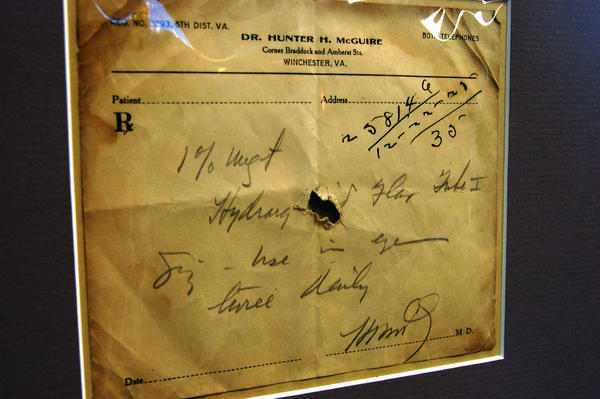 The man is accused of recruiting people to work beneath him and locate runners, predominately of Cuban descent, who were paid for their personal information or to drive people to the different pharmacies to pick up prescriptions. According to the arrest report, those that gave their permission to use their personal information on prescriptions were paid $100 to $300. The others that drove people to the pharmacies to pick up oxycodone, ibuprofen or Xanax pills were paid up to $2,000 per week. All transactions were paid in cash.
The recruiters allegedly gathered the pills from the runners and gave them to the accused ringleader.
The pills had a street value of $300,000, according to the Sheriff's Office.
Detectives claim that the alleged ringleader was selling the drugs to drug dealers, who would then sell them or send them off to other locations.
The sudden flood of prescriptions apparently came to a halt a few months after one of the alleged ringleader's recruits was arrested.
Arrests have been ongoing since 2011, with some of the most recent arrests occurring last week. Detectives claim there are several warrants that are still active.
Two of the pharmacies involved apparently filled more than 200 of the fraudulent prescriptions in the short time period. Three other pharmacies involved filled 10 prescriptions total.
The Sarasota County Sheriff's Office says it works to educate pharmacies to notice red flags. Detectives claim the pharmacies should have noticed something suspicious when so many related prescriptions were being brought in by similar customers from the same doctor.
However, the pharmacies apparently never notified authorities.
Obtaining a Controlled Substance by Fraud, also known as "Doctor Shopping" has become a trending criminal offense in Sarasota County and throughout the state of Florida. With the ever increasing amounts of suspected prescription drug abuse, police officers are placed under a tremendous amount of pressure to locate any alleged offenders as well as the pharmacies filling these prescriptions. In fact, tracking systems have been developed to monitor patient's medical records and pharmacy histories. While these electronic databases help law enforcement maintain tabs on the amount of prescriptions being prescribed and filled, they place doctors and patients at risk for being charged with a prescription drug crime, even if the prescription is valid.

In Florida, Obtaining a Controlled Substance by Fraud is classified as a third-degree felony that carries mandatory penalties, including up to five years in State Prison. Moreover, the State can charge every transaction as a separate offense, which could ultimately result in numerous successive sentences.
A Sarasota County Criminal Defense Lawyer at Whittel & Melton can help you fight any type of drug charge, including those related to Obtaining a Controlled Substance by Fraud or trafficking controlled substances. We are quite familiar with how the State Attorney's Office investigates these types of crimes and will fight aggressively to have your charges reduced or dismissed. For a free initial consultation to learn about your legal options, please contact us today online or call 866-608-5529.
taberandrew / Foter / CC BY-NC